Every year our preschool has a pumpkin patch and petting zoo day. It is such a fun day for the kids and I love that they bring animals in for them to pet and feed and hold. This year is our
last year
to attend because it's Logan's last year of preschool.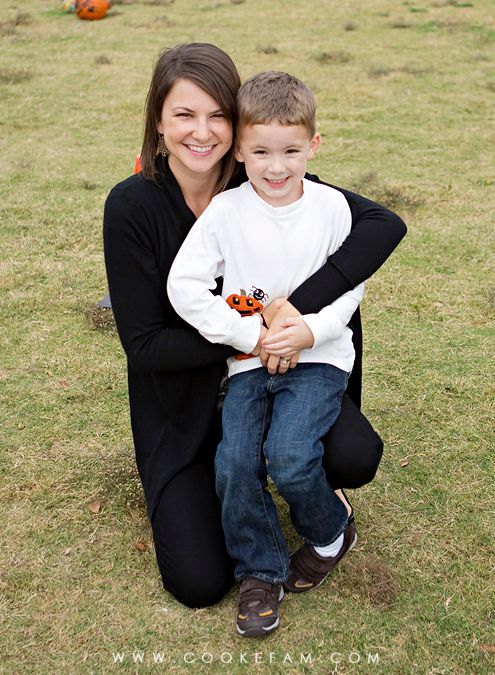 Since it was our last year, daddy came too! The pumpkin patch part of the day is the lawn scattered with the kids' decorated pumpkins. This year I showed Logan a couple of pictures of (easy) pumpkins on Pinterest and let him choose. He picked this monster one. He did everything but the black hair part...which he asked me to do.
When it came time for the animals, Logan was not shy. But all he wanted to do was feed them. There were several cute and furry critters for him to hold, but he was only interested in feeding them. And since the 4's go last...all the animals were fairly full from the other kids feeding them.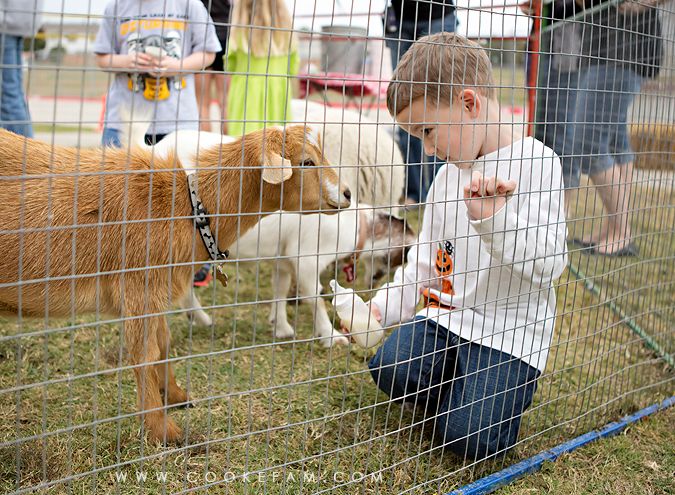 Look! His teacher got him to hold a little chick for a minute.
But then he was back to the feeding. He got a couple of takers...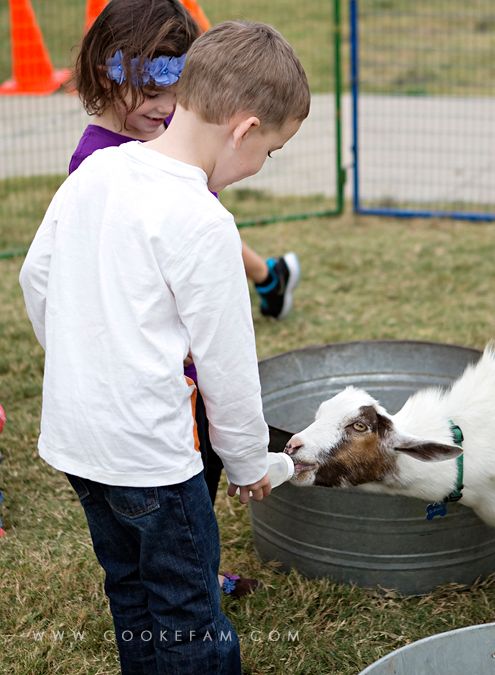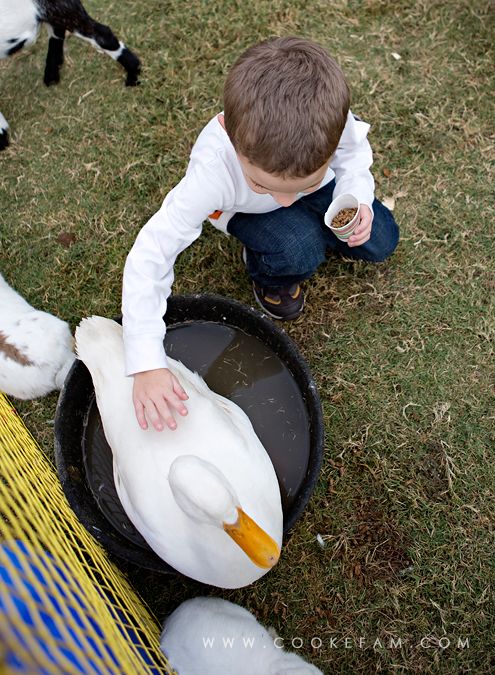 That rabbit wanted nothing to do with that food. But he did let Logan pet him.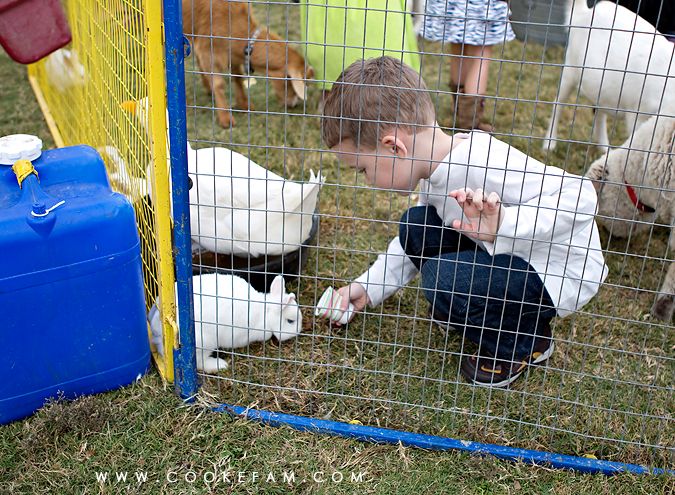 He also used the brush on that woolly sheep. Logan has come a long way with these animals since his first year in the 2 year old class. And he's wearing the same shirt he wore
that first year
too! (In a larger size...Ethan's hand-me-down from that year).