This year, we waited all the way until the evening of Halloween to carve pumpkins. But the boys were so excited about it! We had a large pumpkin and a slightly smaller one so both of the boys could carve one. They hand picked their pumpkins at
Storybook Ranch
weeks before.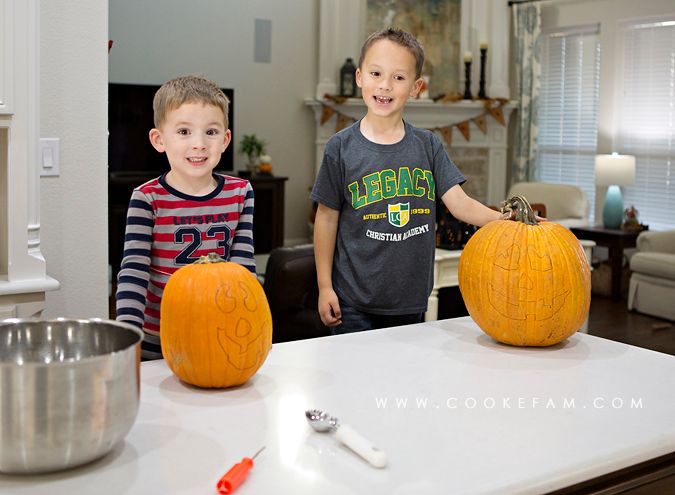 Ethan has always been grossed out by the pumpkin innards! Ha!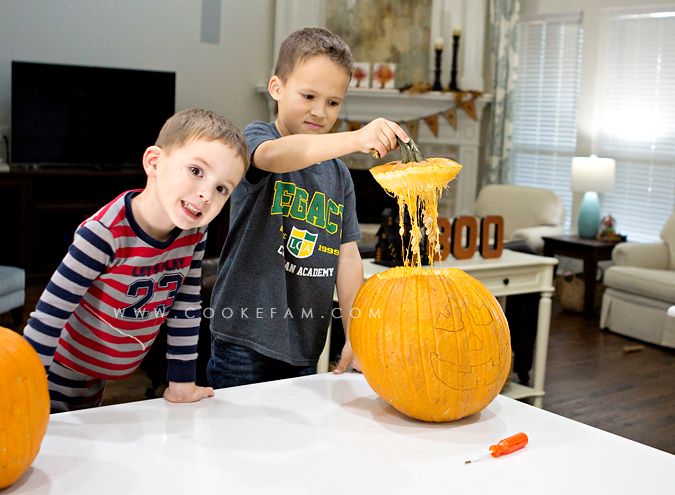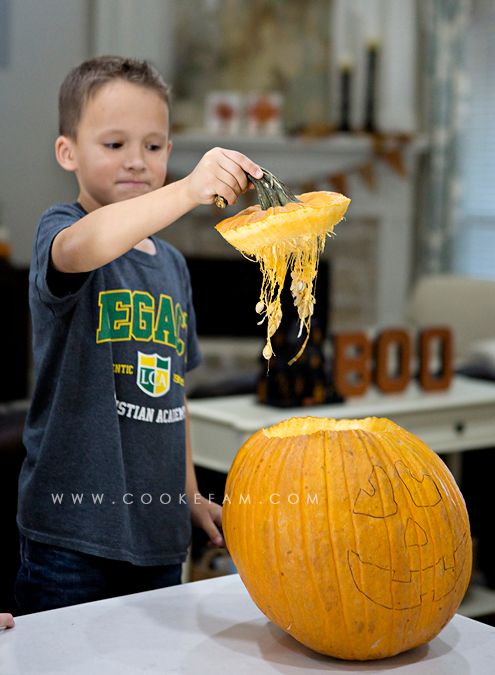 But this year, he tackled the job of cleaning out his pumpkin with precision. He did not want to leave even one seed in there.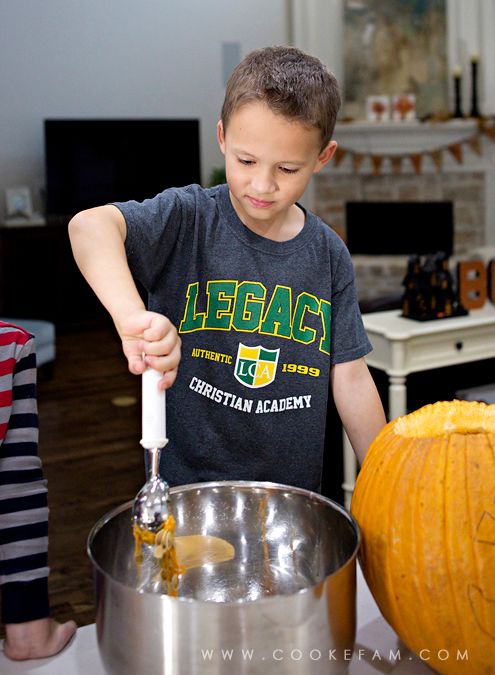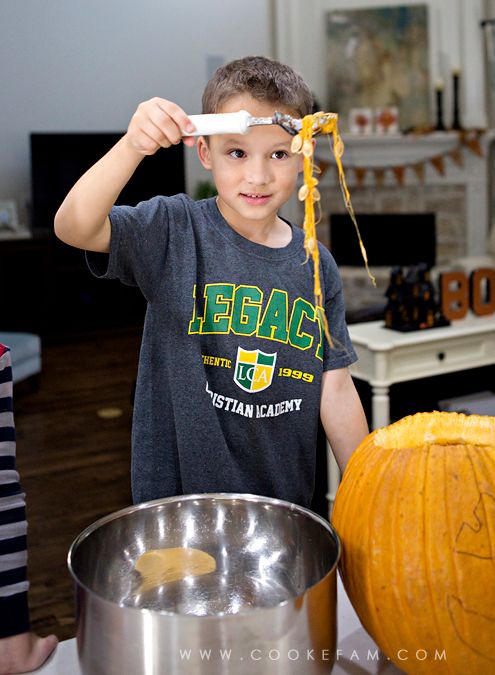 Looks like that was a productive scoop!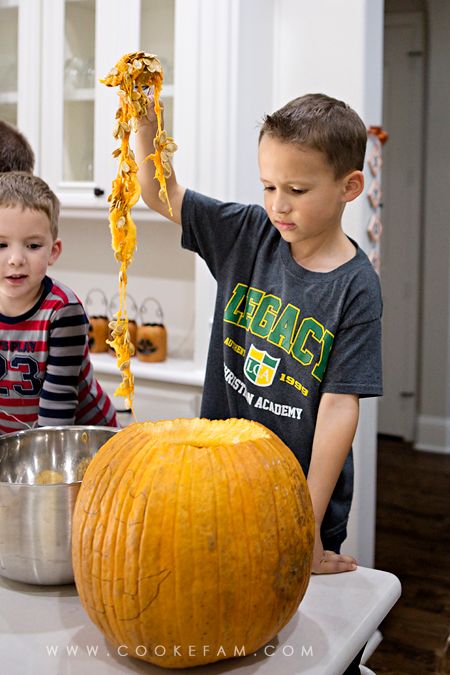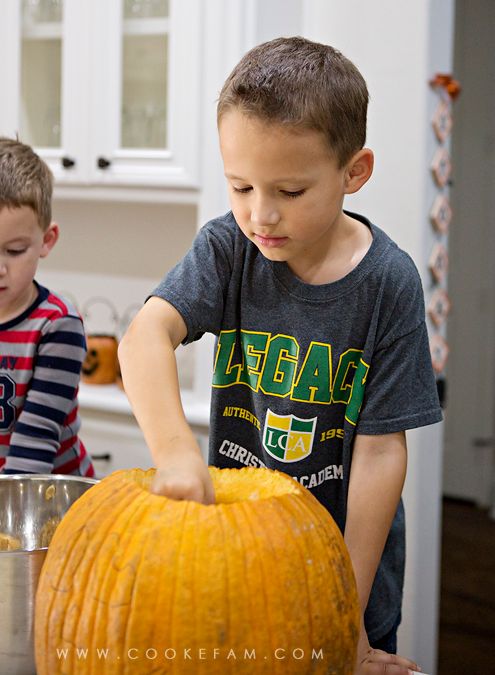 Logan was ready to get at the inside of his pumpkin but he had trouble lifting the lid...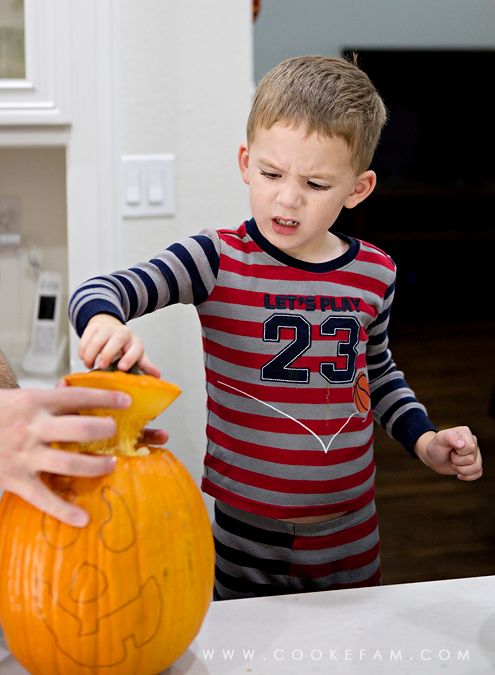 Now he's ready to go...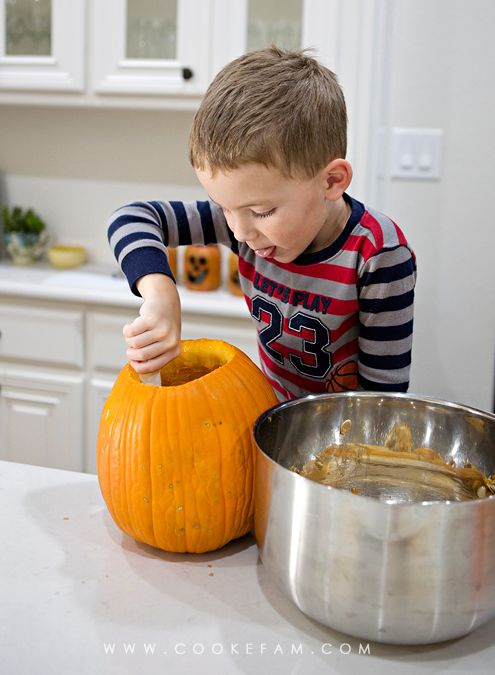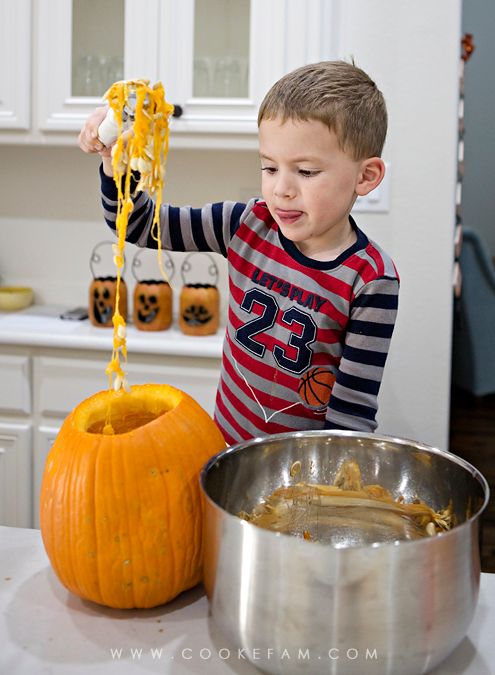 I think he found the stringy, slimy stuff fun!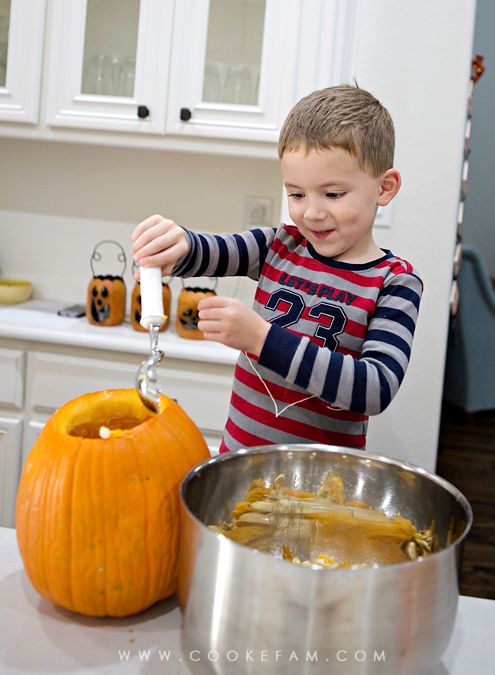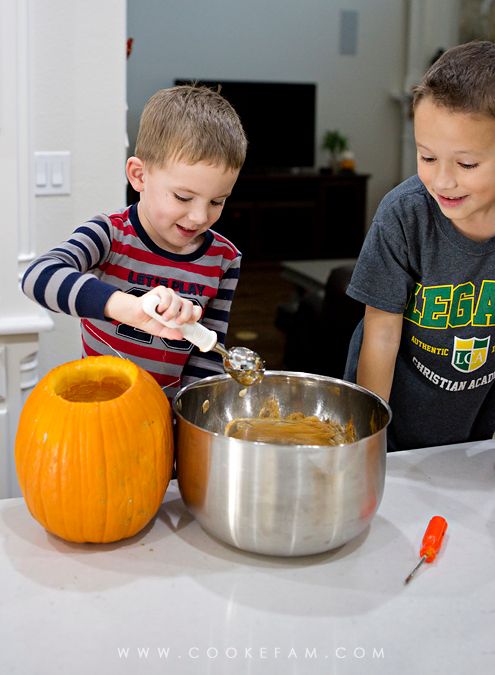 After the boys (and I) cleaned out their pumpkins, daddy got to work carving.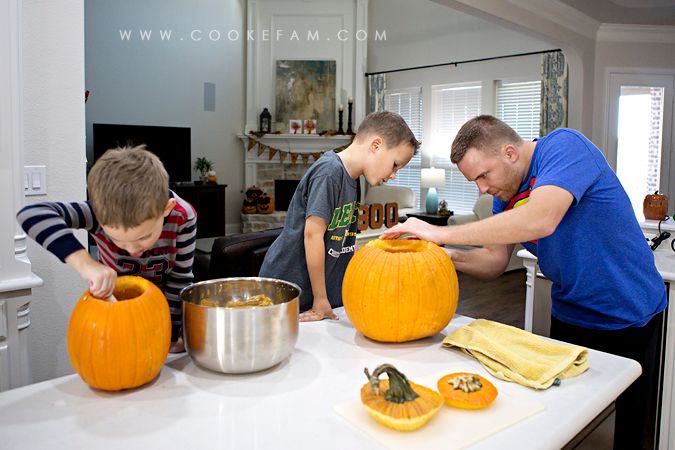 They were so proud of their finished products! And they insisted on putting out their decorated pumpkins too. We finished just in time to go get ready to trick or treat that night and leave our porch looking semi-festive.