Last year on the night of Trunk or Treat we were signing the paperwork to buy our new house from the builder, and my parents took the boys to the event for us. This year, we were all able to go again. It was another warm evening (it usually is in late October here). But it was windy too!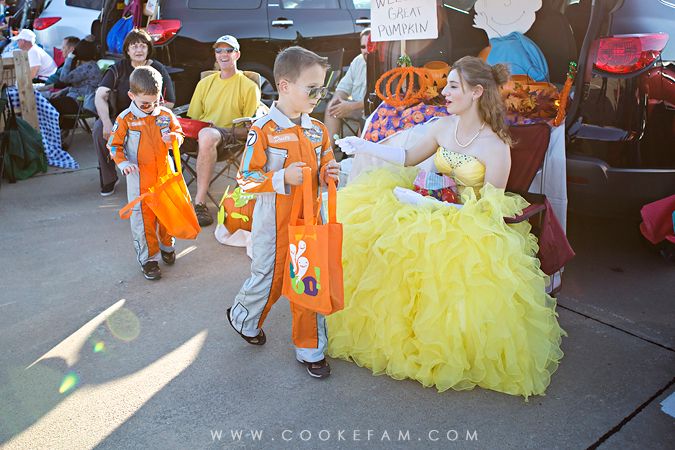 This cowboy magic trunk was a favorite of the boys. So fun!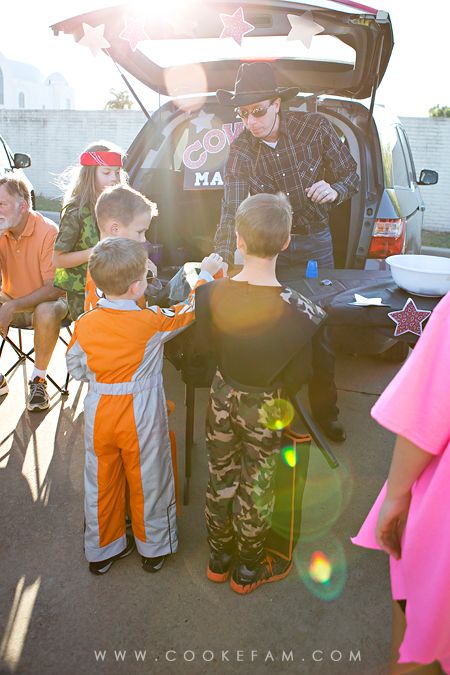 People really went all out with trunk activities this year. The Frozen trunks were awesome too! Here the boys are throwing Elsa's ice crystals into the hole shapes.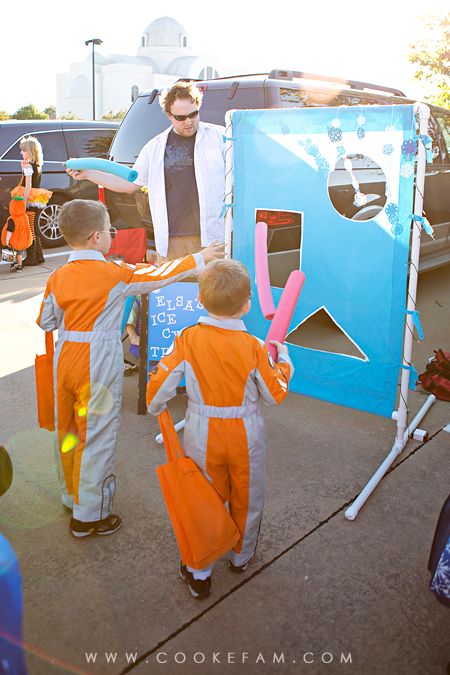 And throwing snowballs at Olaf! (Frozen costumes were everywhere this year! The boys almost went as Olaf and Kristoff, but stayed with pilots.)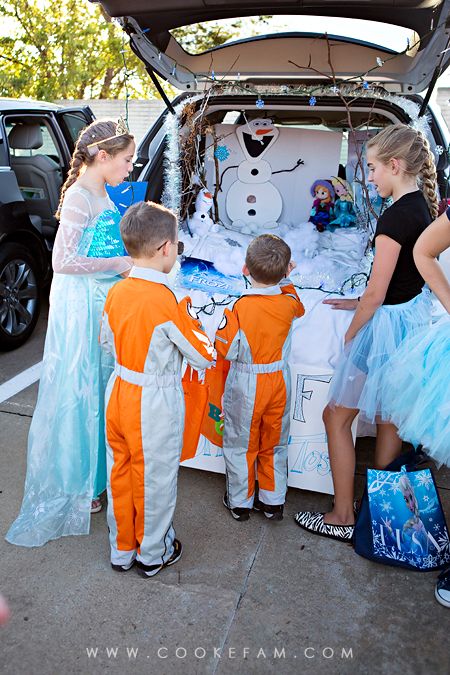 We finally made our way around to Mimi and Pop's festive trunk. They love her chocolate candy eye balls!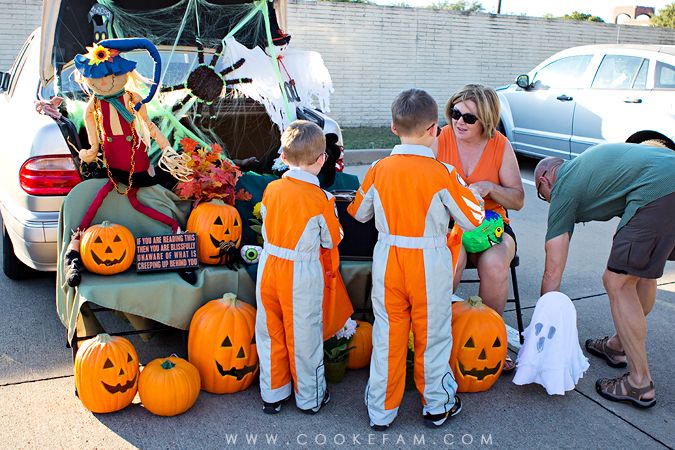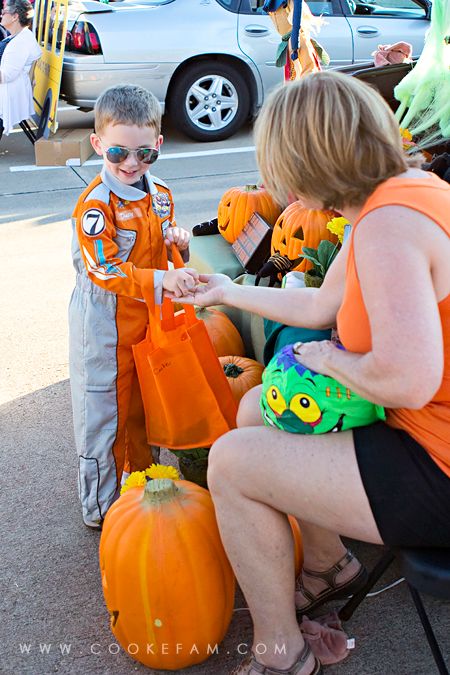 I died laughing when Logan asked his friend, "Brennan, is that you?" Ha! He was well disguised as a ninja, apparently! This was the moment he recognized him.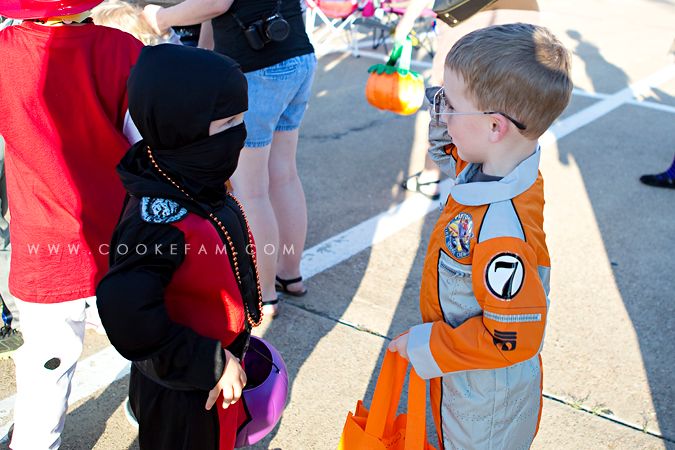 I had a hard time keeping my hat on because of all the wind.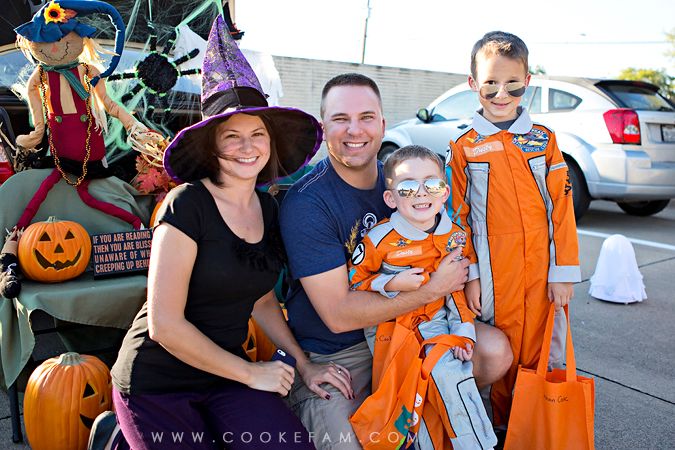 The boys did their best during the dance competition, but they are still timid enough that they didn't win.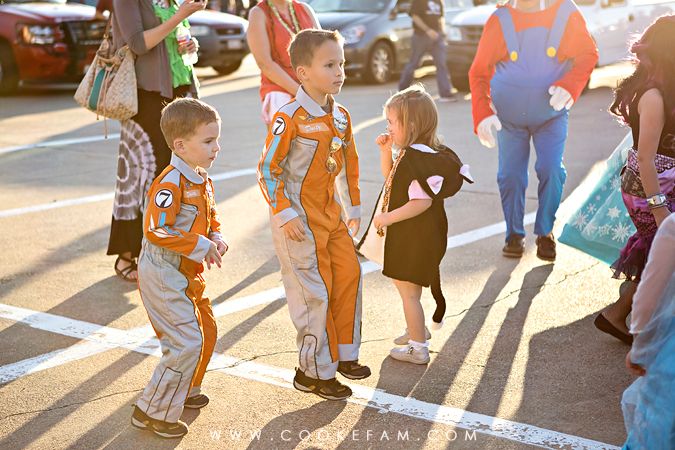 But then we found our friends after that and the timidity was completely gone. It is great to have friends with whom you can just be yourself!