I usually try to take photos of the boys in their Halloween costumes
before
Halloween night. Because all they're focused on
that
night is trick or treating. Not stopping for photos! And when I was trying to think of where I wanted to take their costume photos this year, I thought of the
Cavanaugh Flight Museum
in Addison. It's something I'd been wanting to check out with the boys for a while and since they wanted to be pilots for Halloween it seemed like the perfect place. So, on Monday morning, since Ethan was out of school, we got dressed up (well, they did) and went on over there.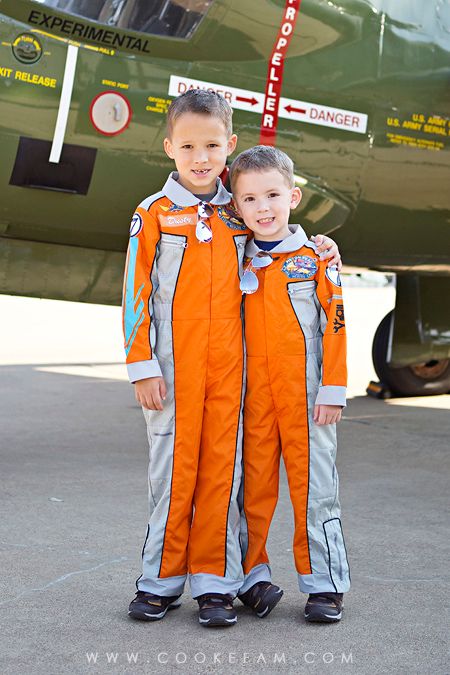 I didn't really know what to expect of the museum. I just hoped it would provide a decent backdrop for the photos and at least partially keep the boys interested. It definitely exceeded my expectations in both of those areas.
Look at Logan...striking the perfect, serious pilot pose. They loved their sunglasses, by the way.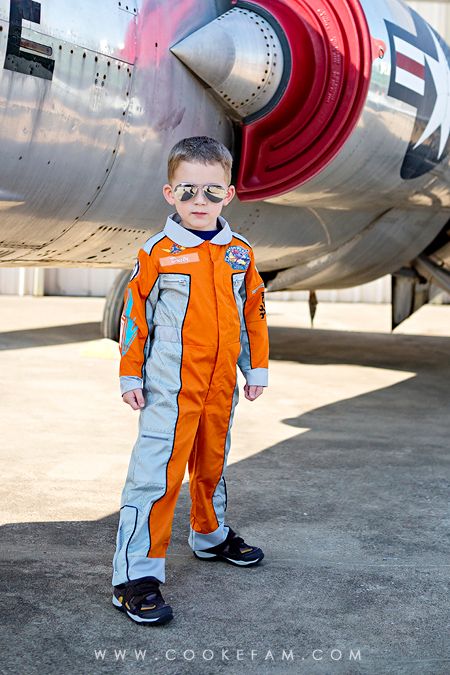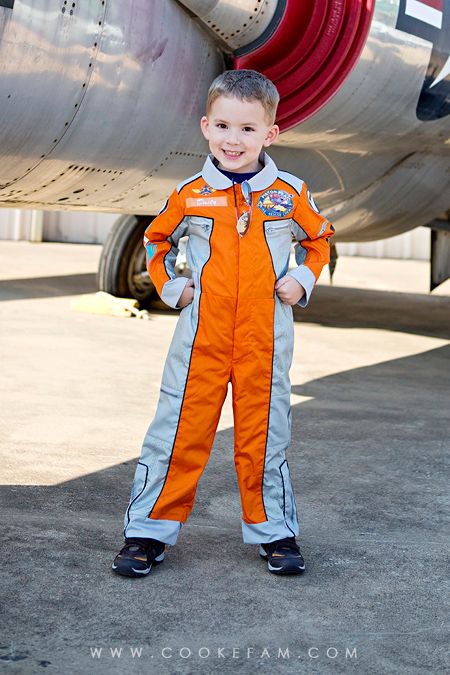 This photo of Ethan was all his idea. He crouched down there all by himself and called me over!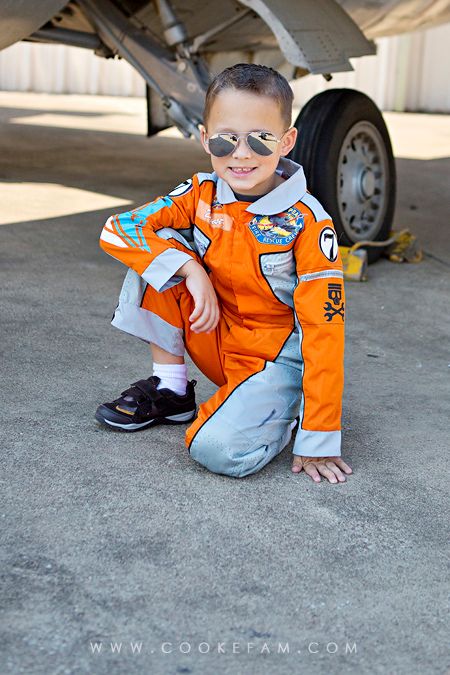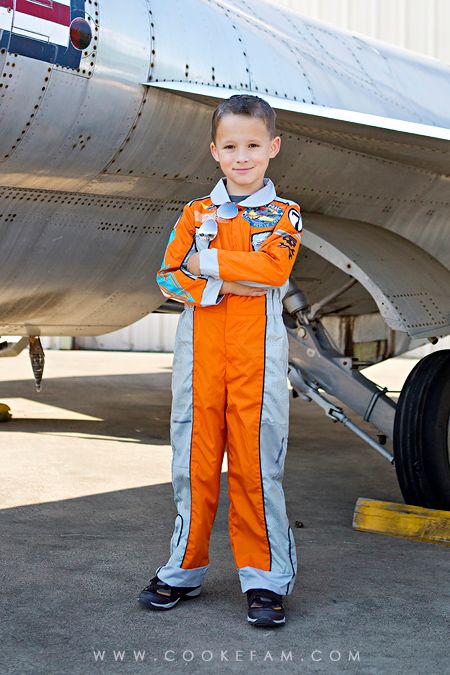 In between photos, we all had a great time looking at the planes. There were a ton of them! And all different kinds. Including helicopters, antique/vintage cars, and other equipment. Some of the planes were behind ropes in huge hangars, and some of them were displayed outside like this one. The boys loved getting up close, and in this case, having a look inside.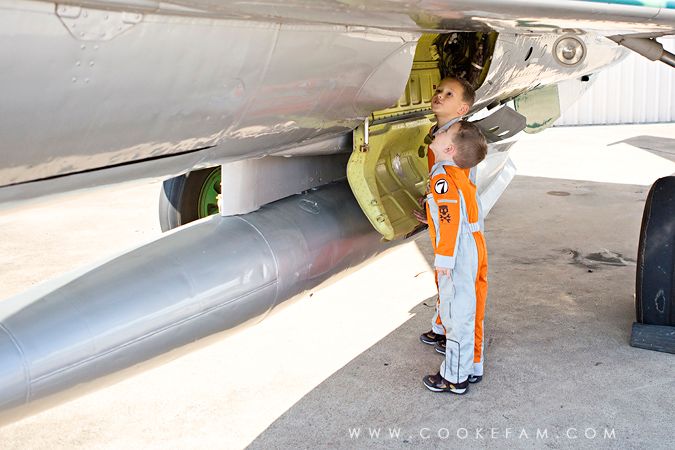 This photo cracks me up. They are so silly!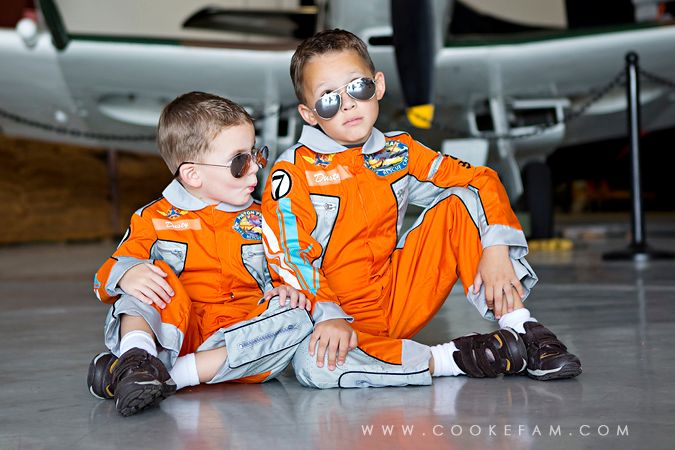 They were trying to make "tough" faces here and looked over to check each other out! Ha!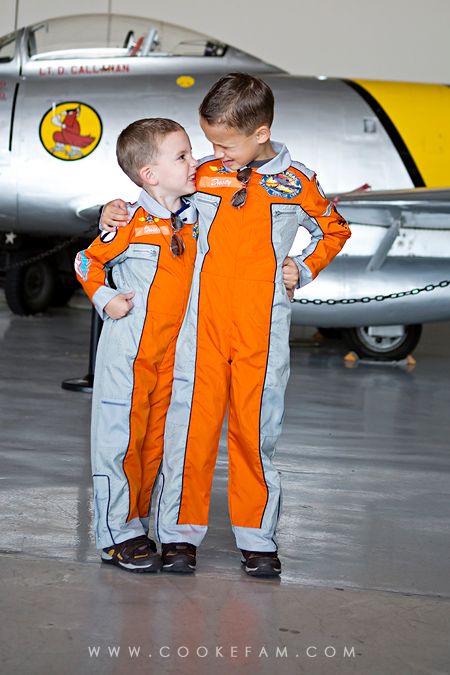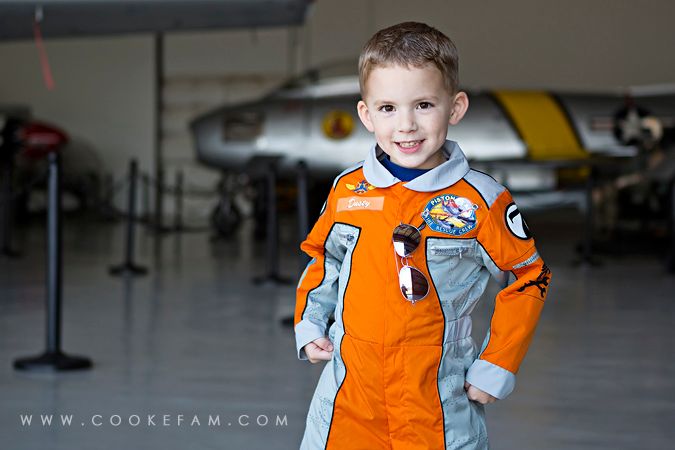 In the last hangar, when we were all done with photos, they figured out that they would slide on the slippery floor if they ran and fell to their knees. They did it over and over again. We were the only ones at the museum that morning, which allowed them to use all of the floor space. We had a great time and I would really like to go back sometime to have another look at the planes.