This year we added a new Christmas activity to our usual ones. We went to see the ICE exhibit at the Gaylord Texan hotel. Casey and I had done this years ago when it was just the two of us and we thought it was very cool at the time. But we wanted to take the boys...and with the Frosty theme this year, we knew it was the right time.
I love how the hotel decorates the atrium for Christmas. It's so fun.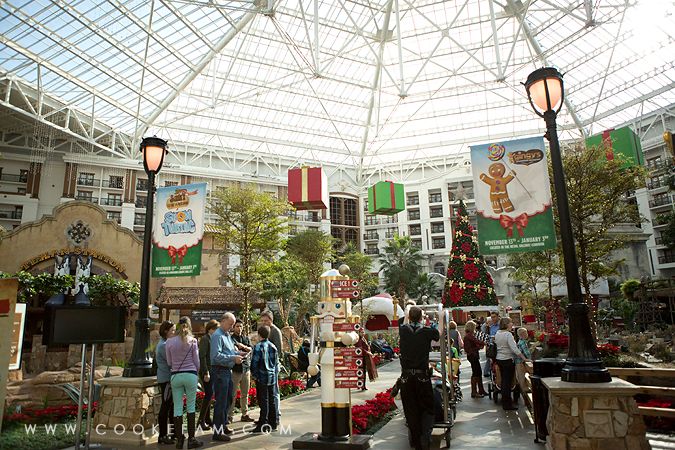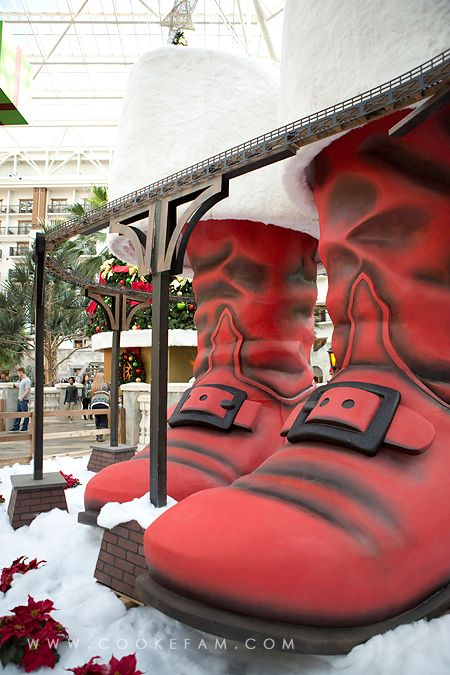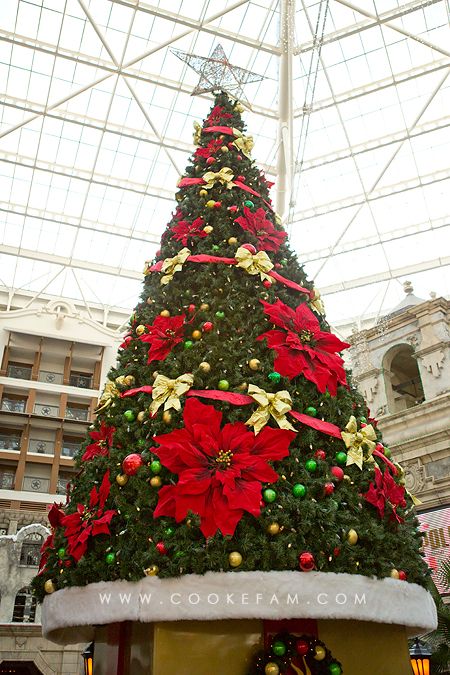 One quick note about when NOT to go to the ICE exhibit. On a Saturday in December in the middle of the day. We waited SO long to get inside and it was almost too much waiting for the boys. They were really good, but we were all tired of waiting. I need to follow the advice I usually give. Next time we will go on a weekday if at all possible. And even if not, we will go during the first time slot of the day.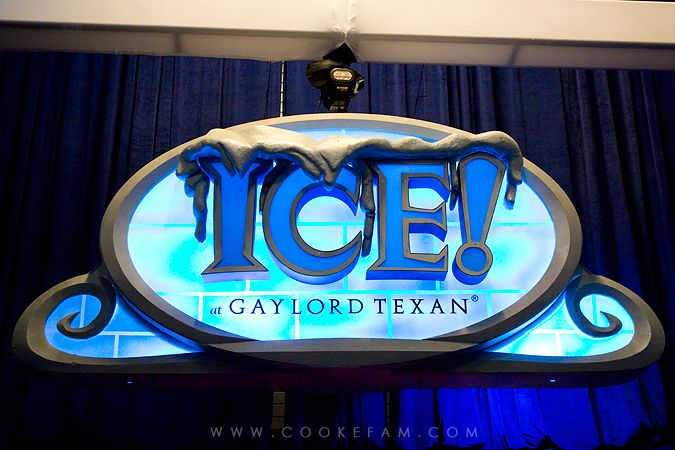 All that being said, once we were inside, it was truly magical. The ice sculptures were wonderful...just as awesome as I remembered. And everyone loved them.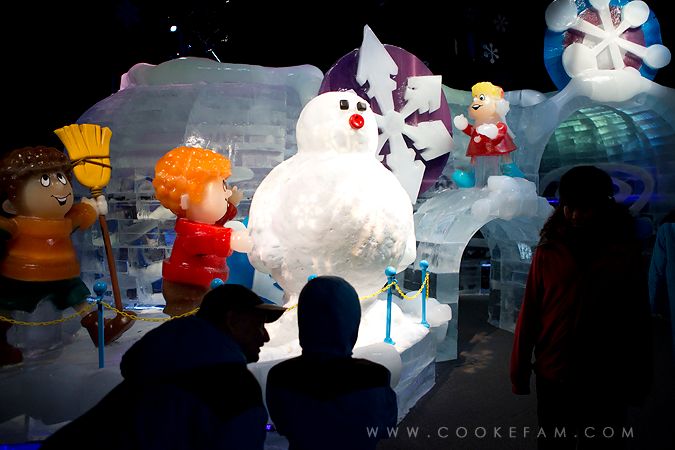 We brought gloves since the website recommended it, but next time (in a couple of years) we will also bring hats!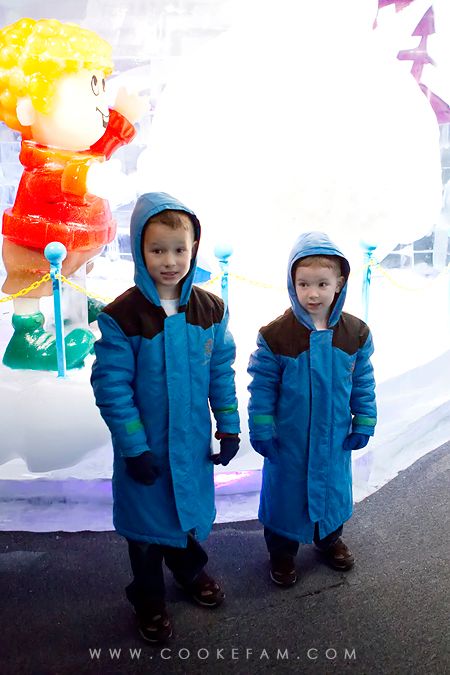 The kids were not upset...they just did not want to stop for photos. And they would not look at the camera.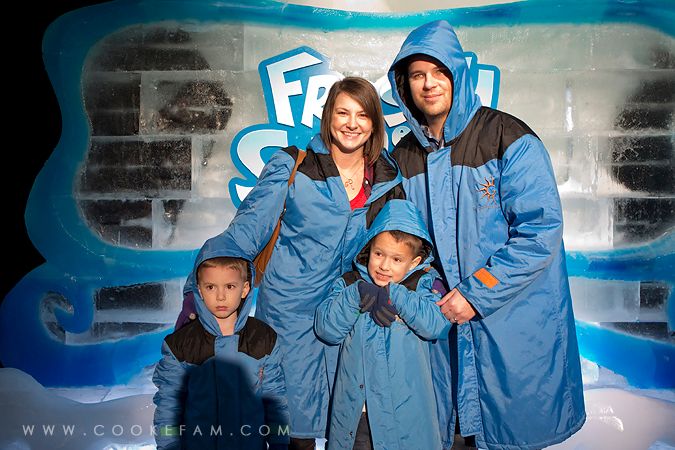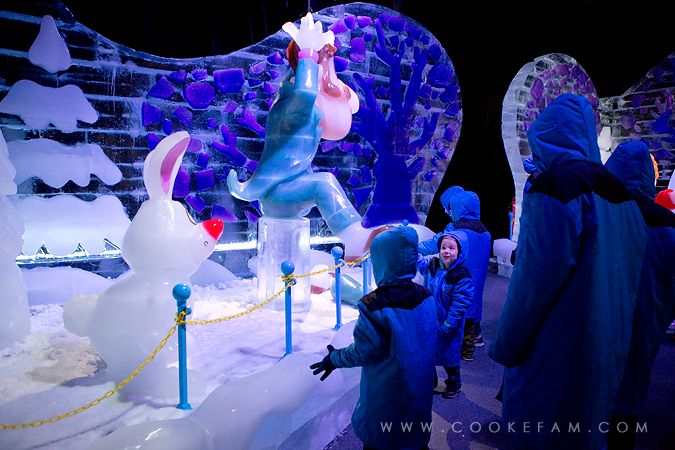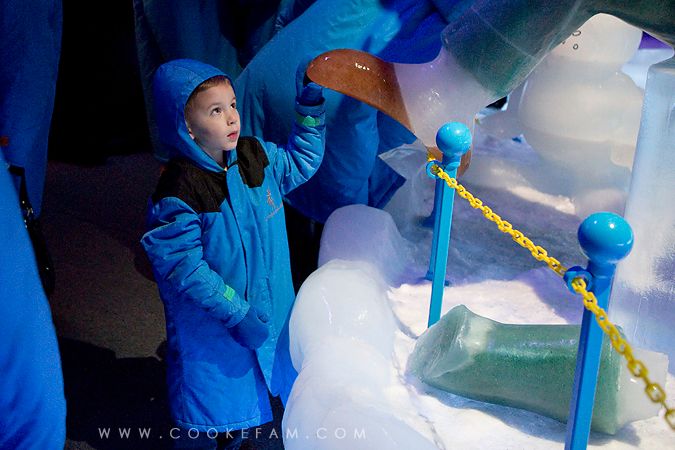 I've payed attention to the themes of the exhibit the past few years. When I heard this year was Frosty, I jumped at buying tickets. And it was so cute. The perfect theme for ice sculptures too.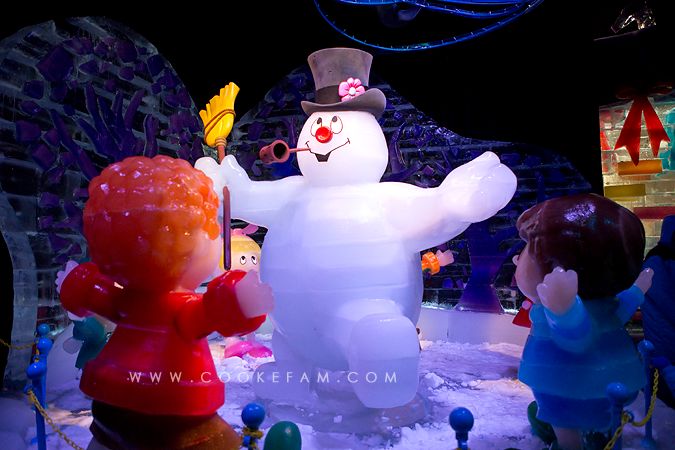 Mimi and Pop were there too! Again...children not looking at the camera. Sigh.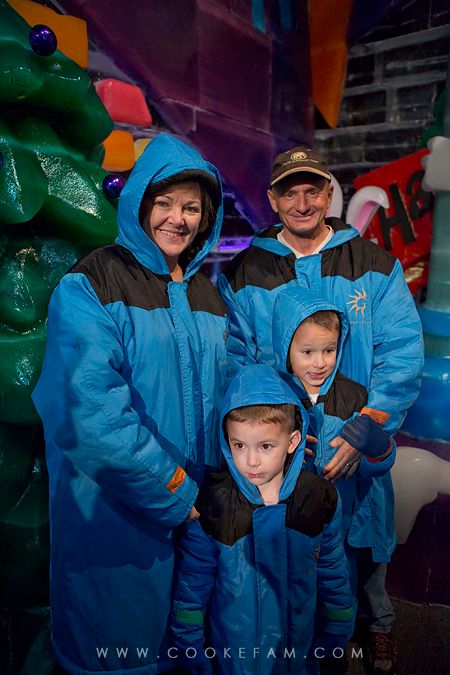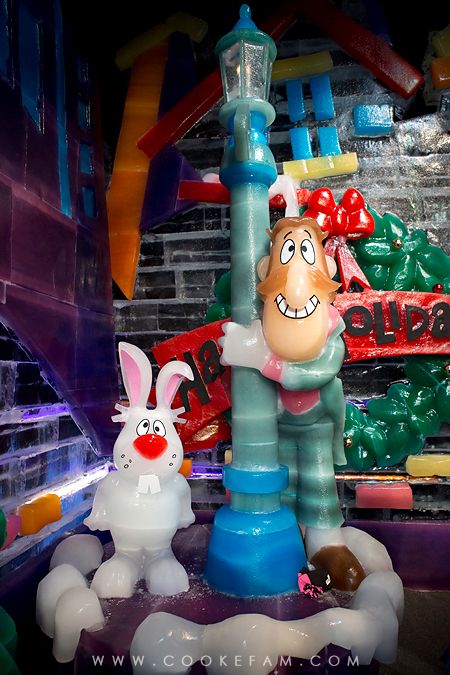 The ice slides were so neat. The boys waited (and waited) for their turn.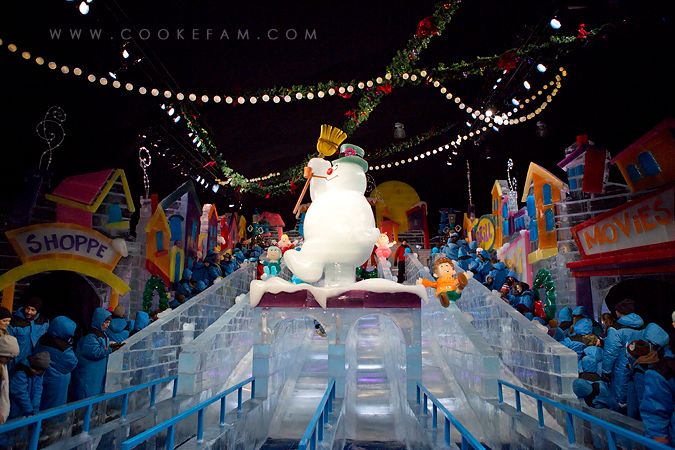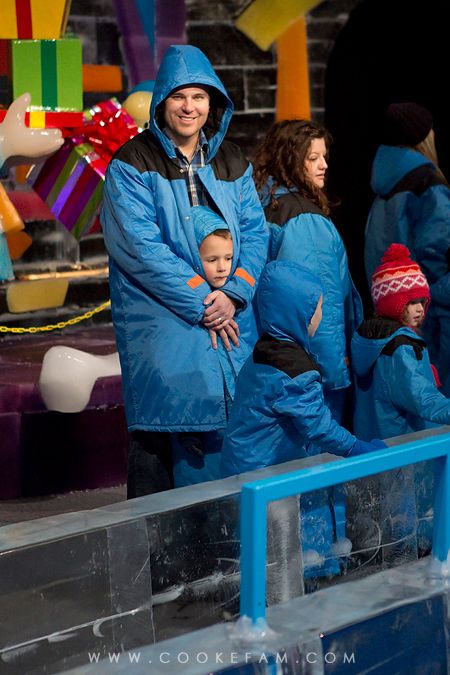 Ethan came down first and I could tell he loved it.
Logan, however, got stuck in the middle of the slide and would not scoot himself down the rest of the way. Oh, Logan.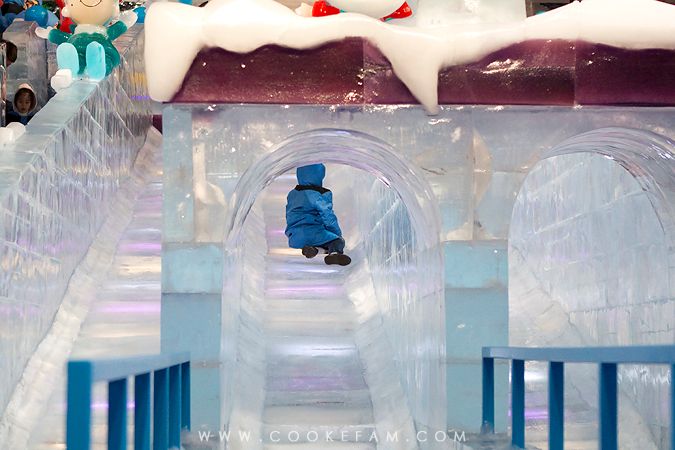 Finally with some coaxing, he did come down the rest of the way.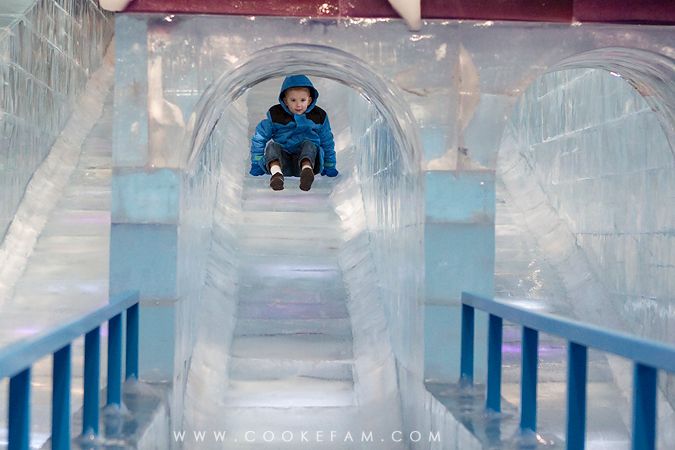 With a smile on his face too.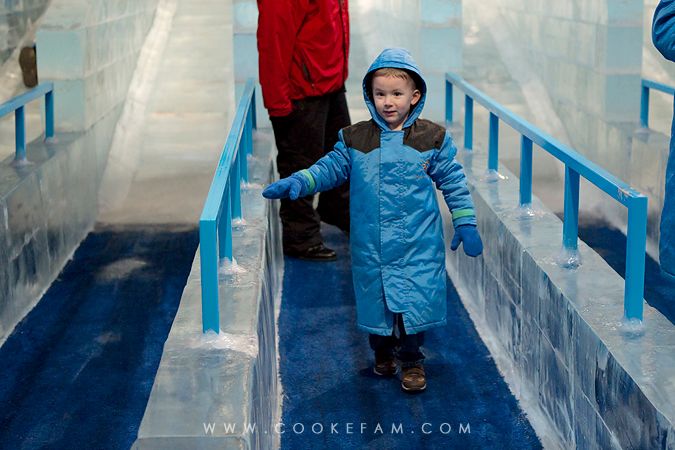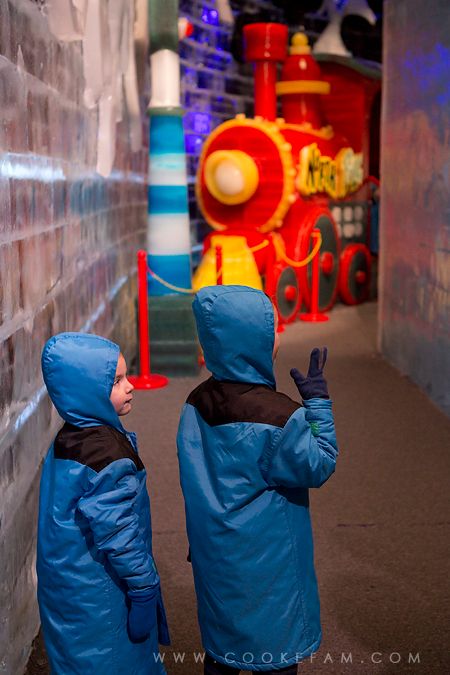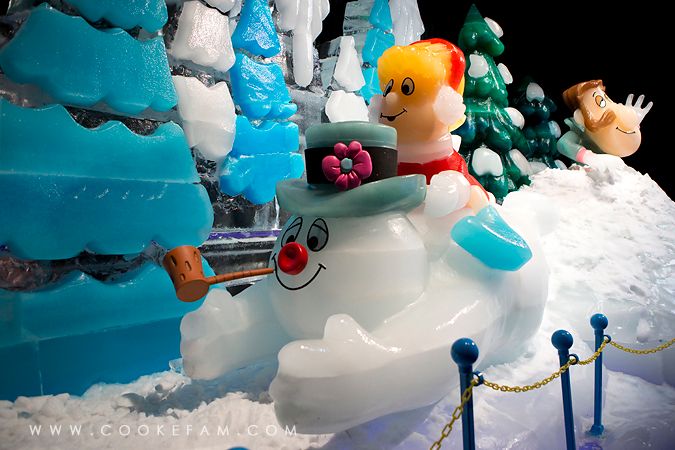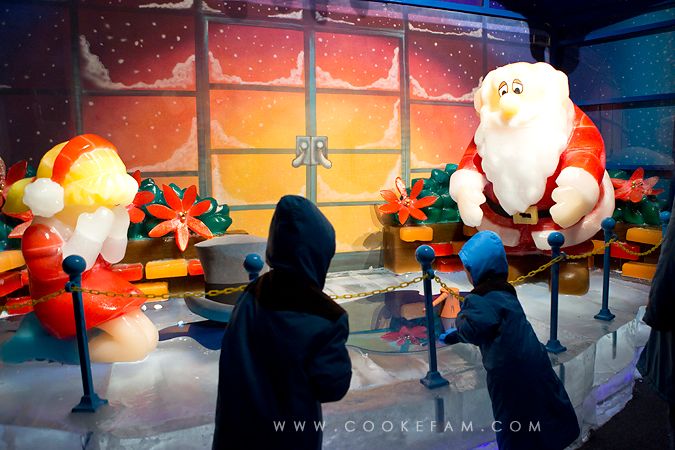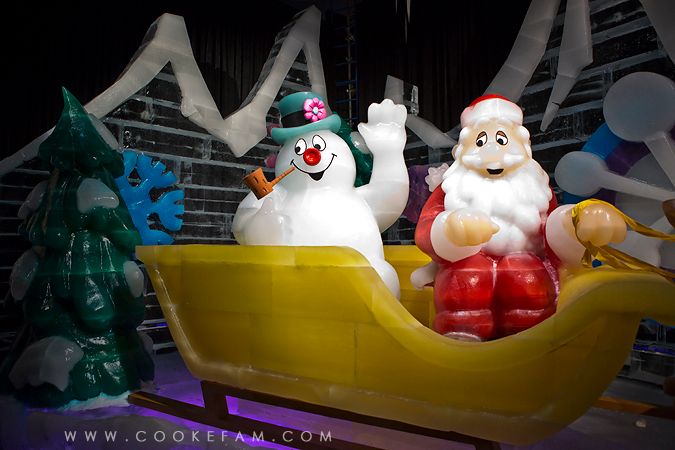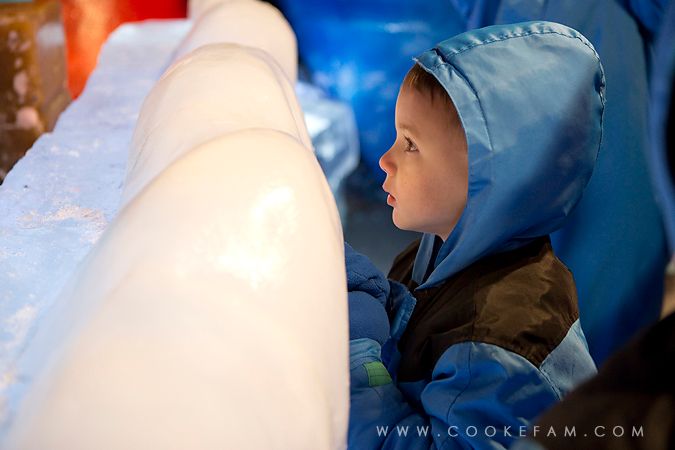 It was C.O.L.D. in there. No two ways about it. By the time we got to the end of the exhibit, the boys were ready to exit.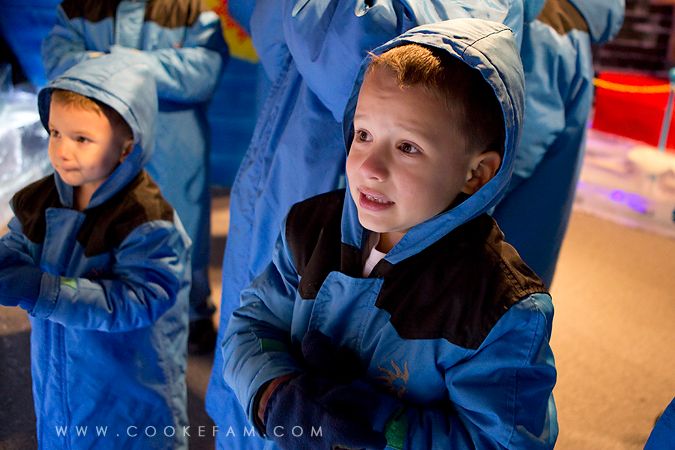 The crystal clear nativity scene at the very end was a little rushed because everyone was cold. But, it was still spectacular.