This year, all three of us made Gingerbread houses. But I made mine by myself after the boys were in bed one night. A few days later, we got out all the fun candy for them to each decorate their houses. I love this tradition.
There is some serious planning and concentration when decorating...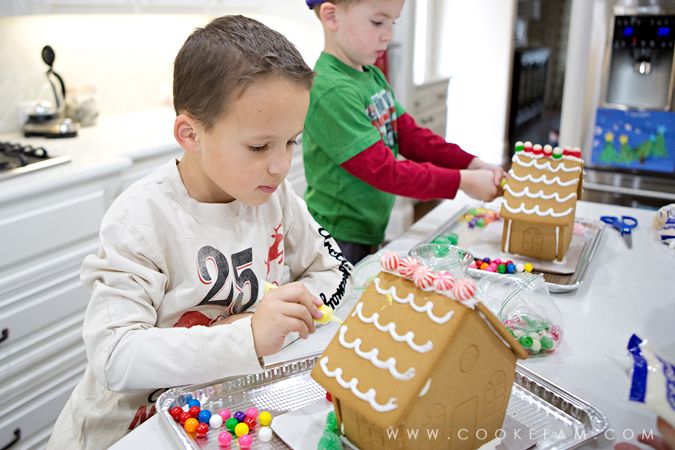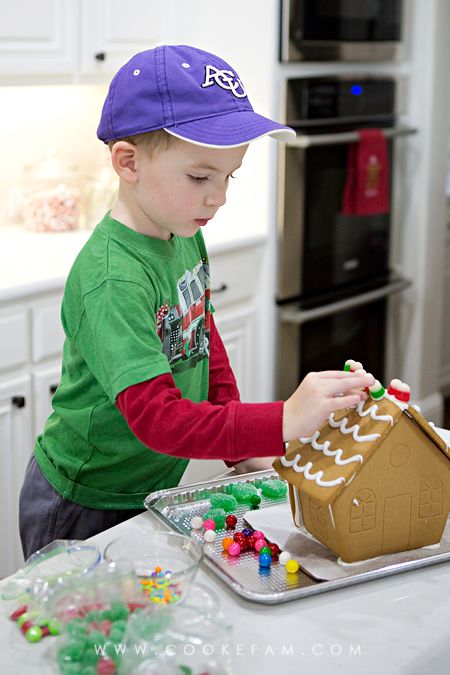 This year, even more than years past, I just let them do their own thing. It was really interesting and fun to see what they decided to do.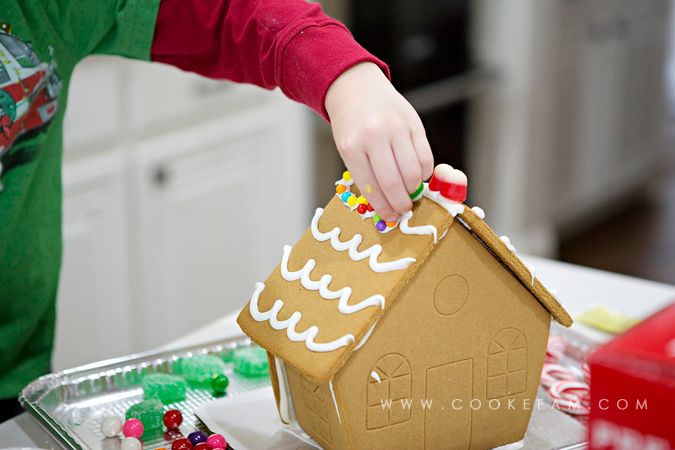 The only issue with this "free reign" was that they kept wanting to put really big pieces of candy on the vertical sides of the house where they wouldn't stay. I think they finally figured it out, but not before some frustration ensued.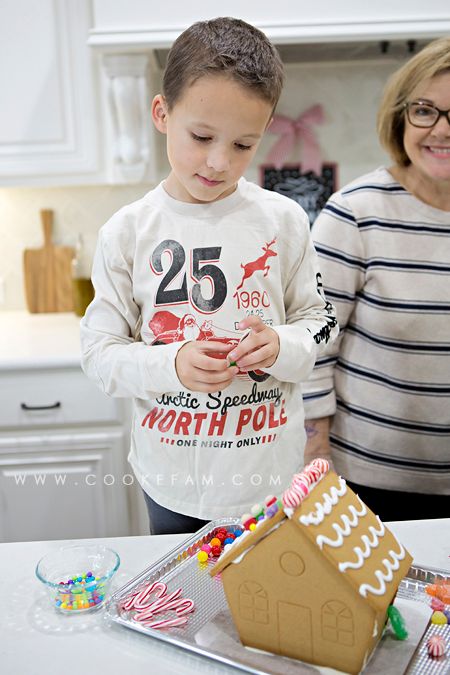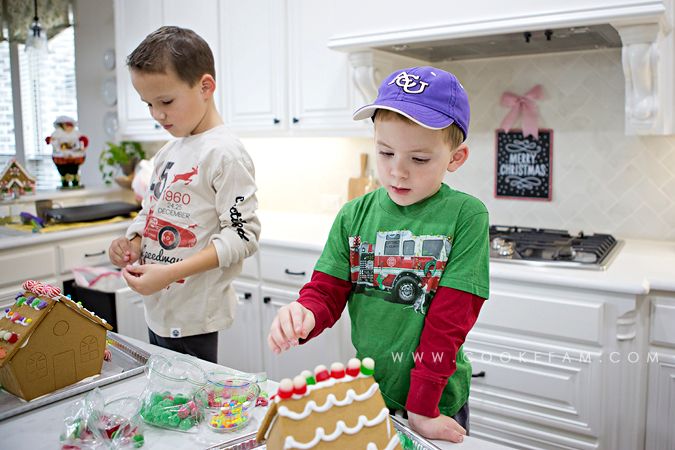 I didn't catch a photo of it, but there was plenty of candy-eating during this decorating.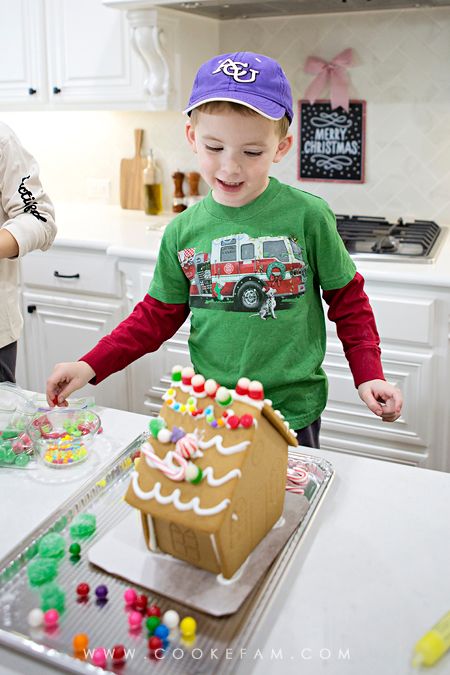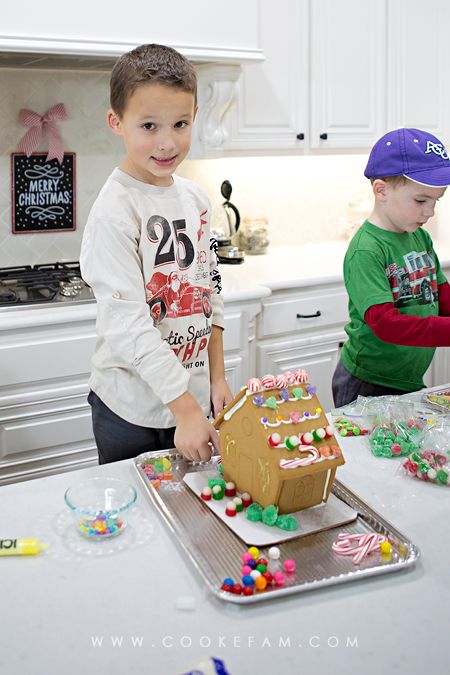 They were so proud of their finished products. And they really loved having them out on the bar counter all during the Christmas season. So did I.