This summer, we went to our neighborhood pool as much as possible. And since both boys could swim, it was so much more relaxing for me than it used to be. We usually headed over in the mornings and there was hardly anyone there on weekdays.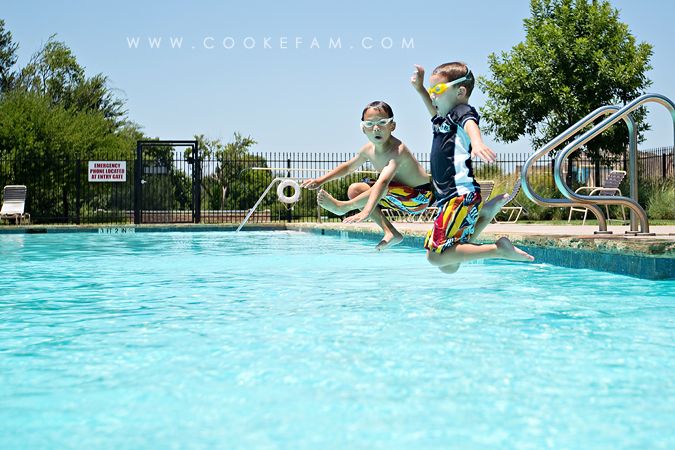 That left plenty of room for the boys to jump into the pool as much as they liked.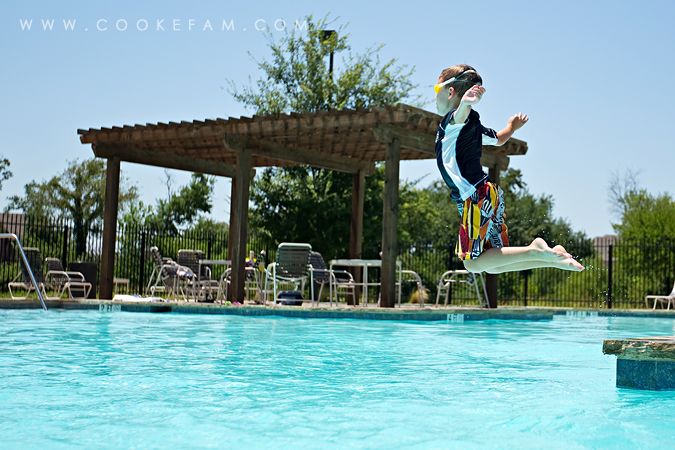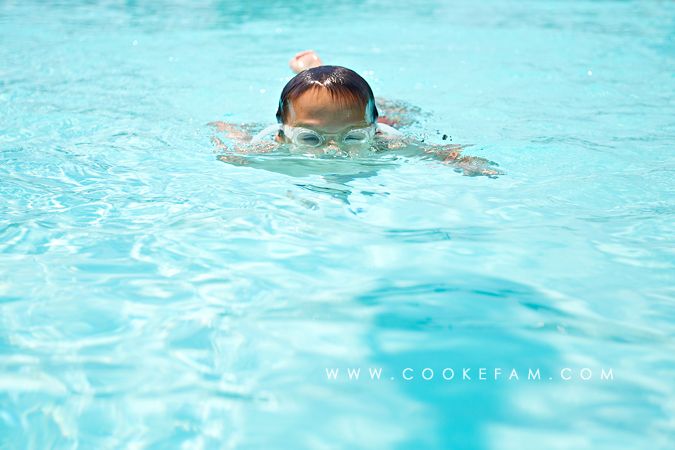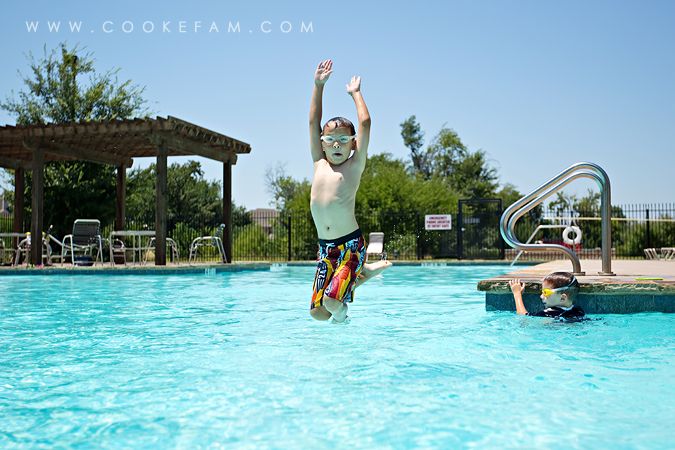 Unfortunately, this was our last weekday to swim this summer...school starts this week! I finally thought to bring my camera with us to the pool to get some shots of how we've been spending so many of our mornings the past few months.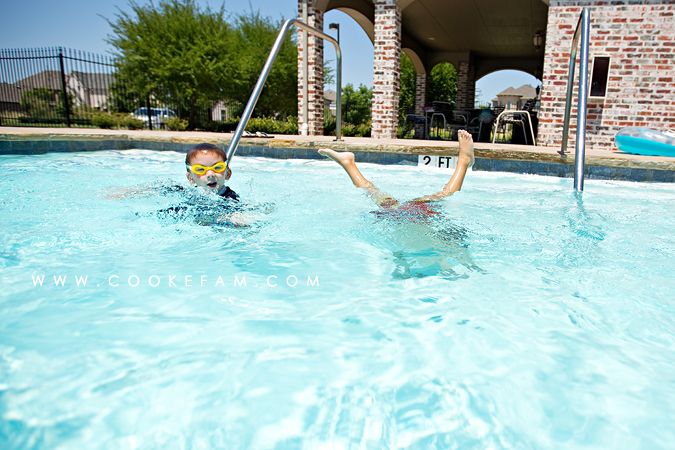 I always bring snacks when we go swim...and they always get devoured.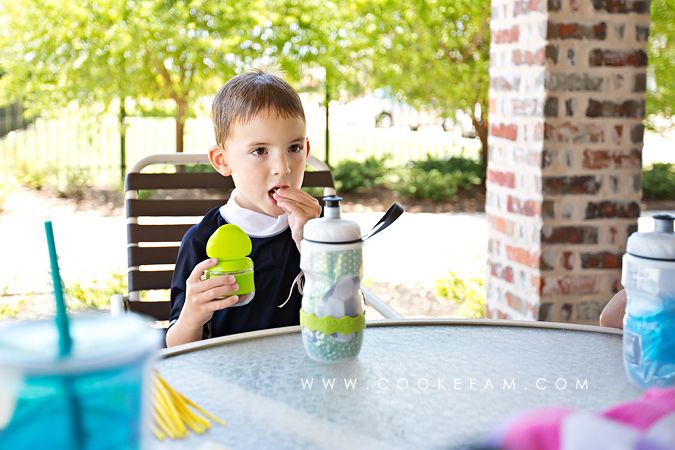 The other great thing about swimming?...it wears the boys OUT. Ethan is only pretend-sleeping here, and they still never take naps, but expending some of their endless energy is always a good thing!