Today we were finally able to reveal our trip to Disney World that I have been planning for almost an entire year! I knew I wanted to surprise the boys sometime, but I didn't want it to be the day of the trip or even the day before. The build up is part of of the fun, and I also wanted their input on a couple of things. BUT, I didn't want them asking about the trip every day for 6 months. This is about 2 months before our trip...soon enough to help make a few last minute decisions, and far enough out for us to watch all the Disney movies we want to prepare for the trip!
I planned a treasure hunt with clues for them since that's one of their favorite things to do. I had the clues placed around the house and taped on the outside of envelopes.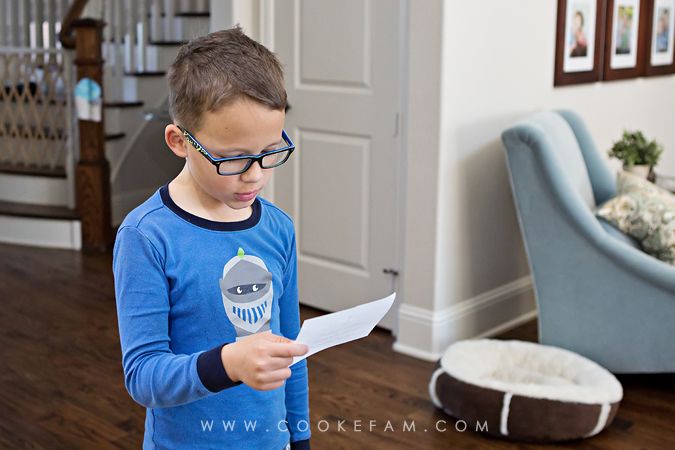 They took turns finding the clues and Ethan read them to us.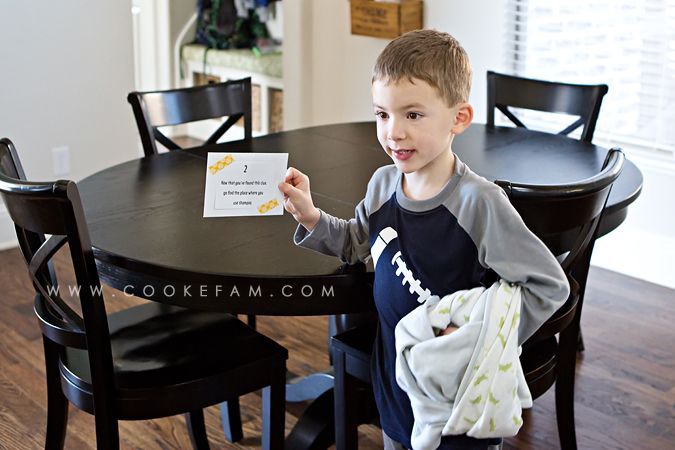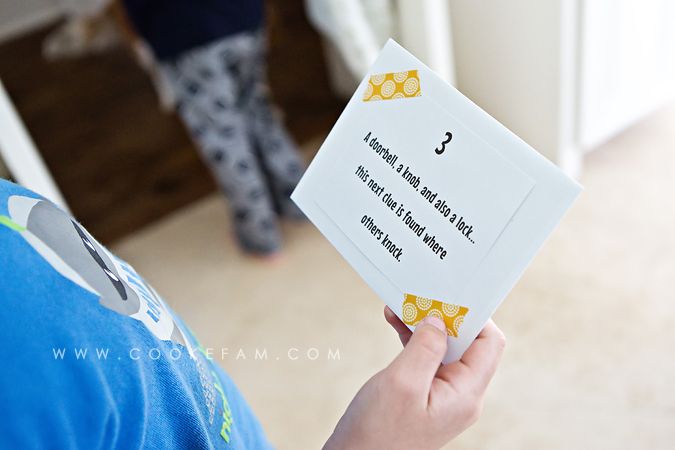 When they had found all of the clues, they brought them to the coffee table and put them in number order (the envelopes were numbered).
Then, one by one, they opened the envelopes in order to pull out a card with a word on it.
Ethan figured out the surprise with one word left. "Disney" sort of gave it away. I love Duke's expression in the background...what is going on???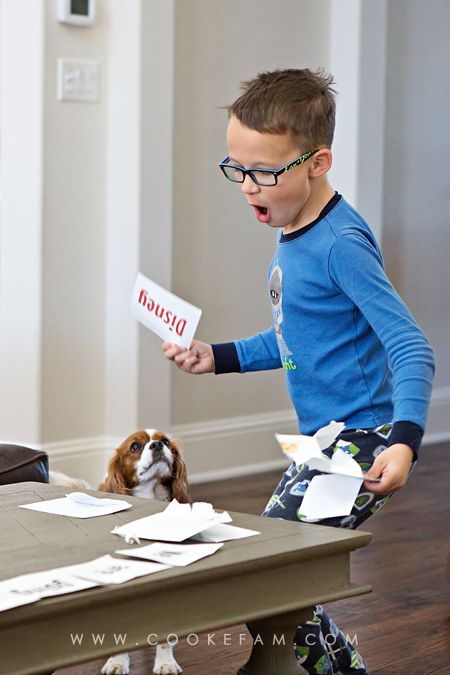 After they had figured out the secret message, I gave them each a bag of goodies for our trip.
First, a custom autograph book with their names on the front. They both love doing the autograph thing at Disney, so they were really excited about their new books.
I also had a couple of Disney shirts in there for them to wear on our trip. Mom and I had picked them up on our couple of days at Disney last September.
Logan got green (his favorite color) and Ethan got blue (his favorite color) for their autograph books. We had two happy boys. I may be even more excited than them, though!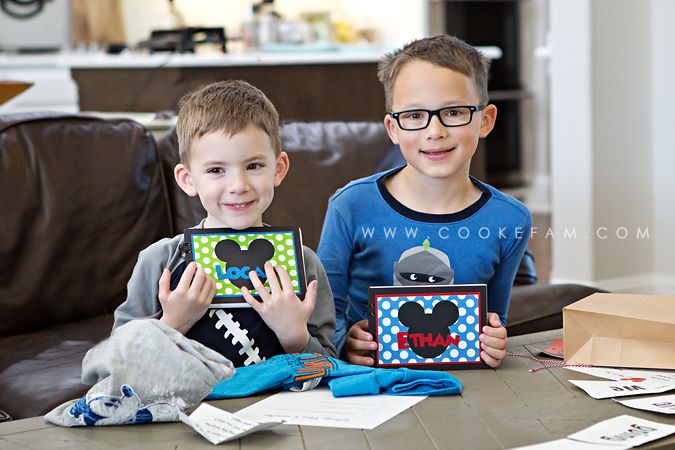 I had made a Mickey pancake breakfast for all of us that morning. It was a lazy-styled breakfast, though. Mickey plates and Mickey shaped pancakes with a special table cloth. And some of our Disney friends piled in the middle. That was it!
Pancakes are always a hit with Logan. No matter what shape they are!
Ethan keeps asking when we are going. I did make a count down poster, but it only starts 35 days out from our trip. So a few more weeks and then we'll bring that out. In the meantime, I made a list of Disney movies for us to watch, so we'll start checking those off! Can't wait for April 30!