This season both boys are playing baseball. It's Logan's first time to play baseball, although he sort of knows the drill, having watched Ethan in the past. And this time both boys got onto teams with their friends, Ashton and Brennan, which makes it even more fun.
On this particular Saturday, the boys' games were at the same time. So, I ran back and forth with my huge camera (borrowed my dad's 70-200mm lens) taking photos.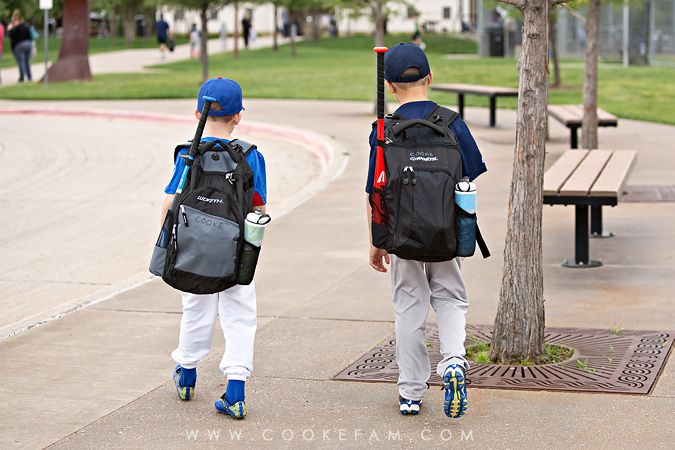 Ethan is on the Tigers. I love how kids this age still make friends pretty easily. They've spent enough time together at practice and games so far that they all have fun together.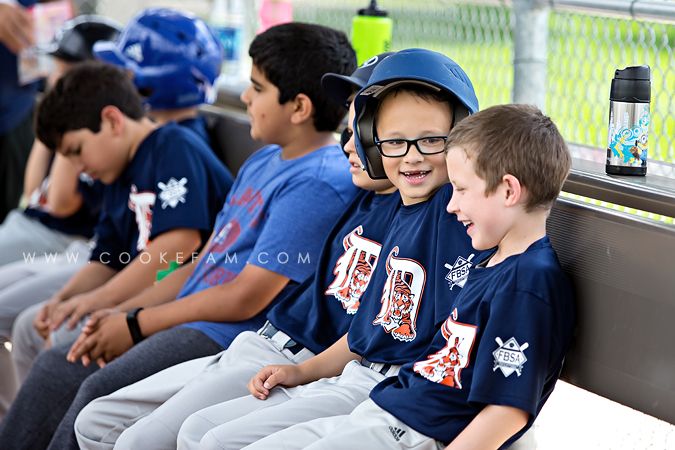 Up to bat and concentrating.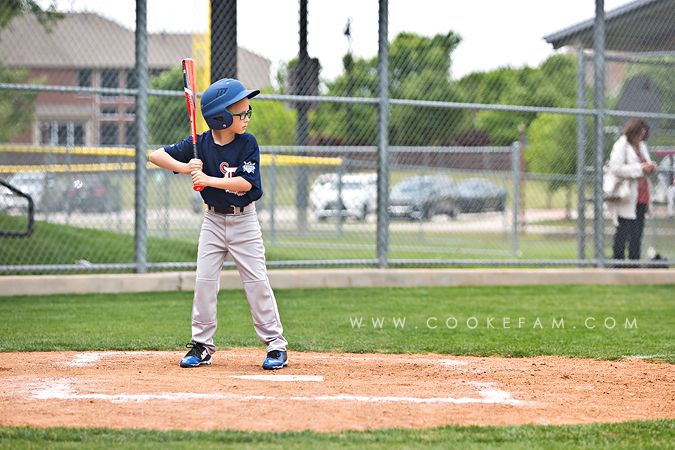 And he gets a hit!
Here he is on second base. I LOVE his stance for getting ready to run. Always the arm raised. But he's paying attention to the batter just like coach has taught them. He really is ready to run.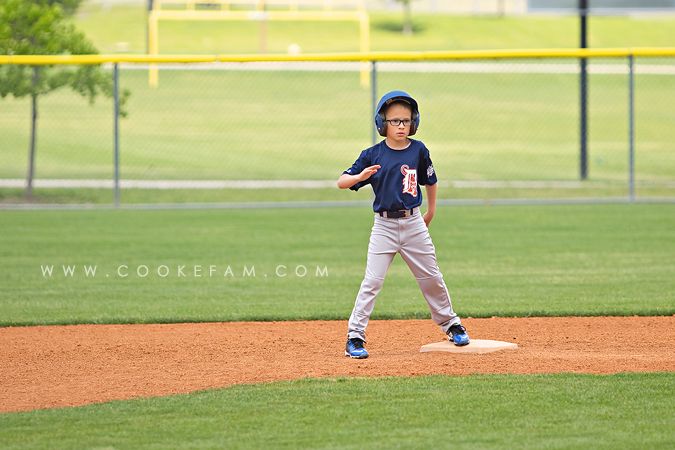 And there he goes!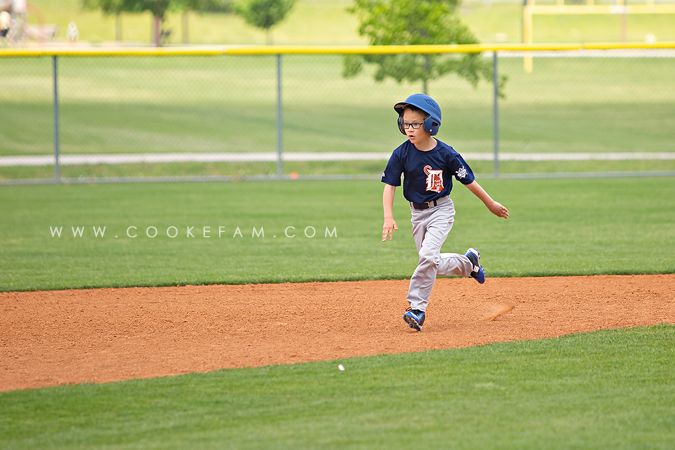 A little bit later, he played pitcher. 8U is still coach-pitch, so he didn't have to actually pitch, but he did field the ball as pitcher.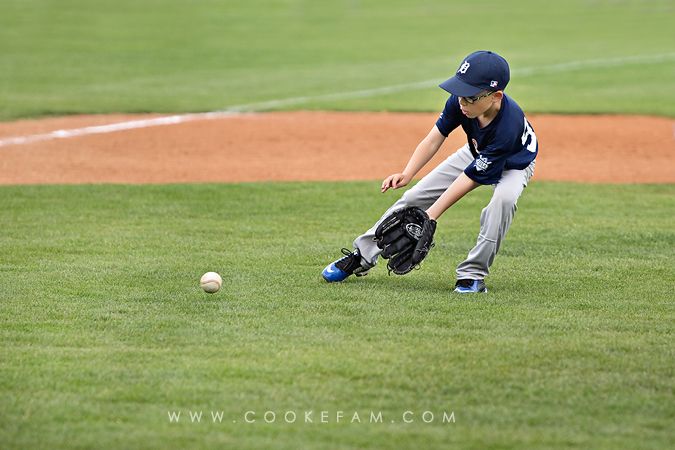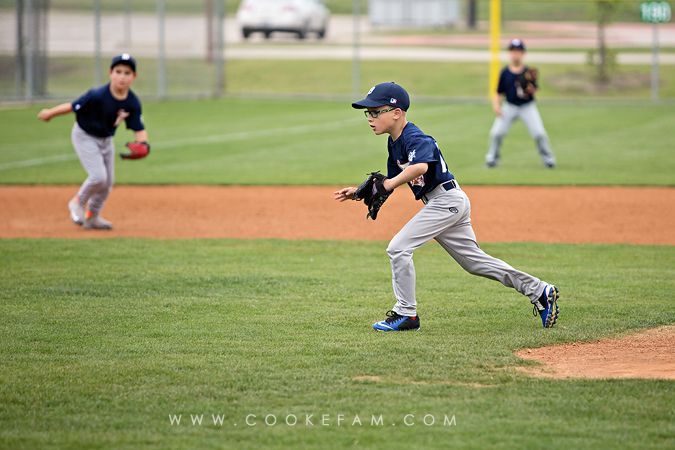 Throwing the ball to first...he did get the runner out this time.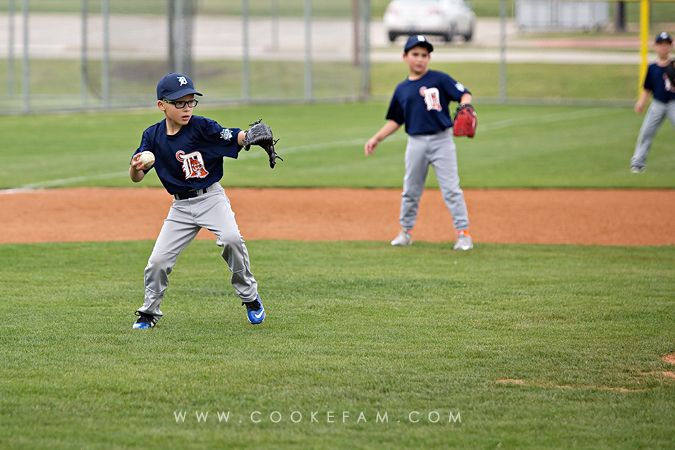 He's ready for the ball. The pitcher position gets a fair amount of action at this age because several of the balls are hit infield and a lot of them straight at the pitcher.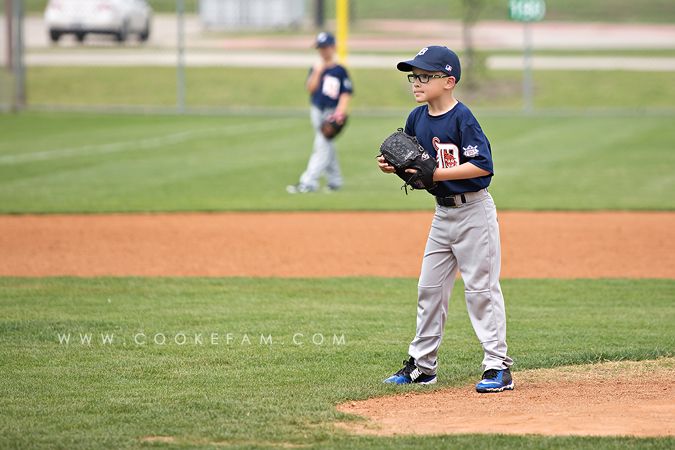 In left field, things can be a little slower. Although there is still an occasional hit. This week, his team won the game before the time was out because they were so far ahead at the end of the 4th (or 5th?) inning. It's fun to win. But there have been a couple of tough losses this season too.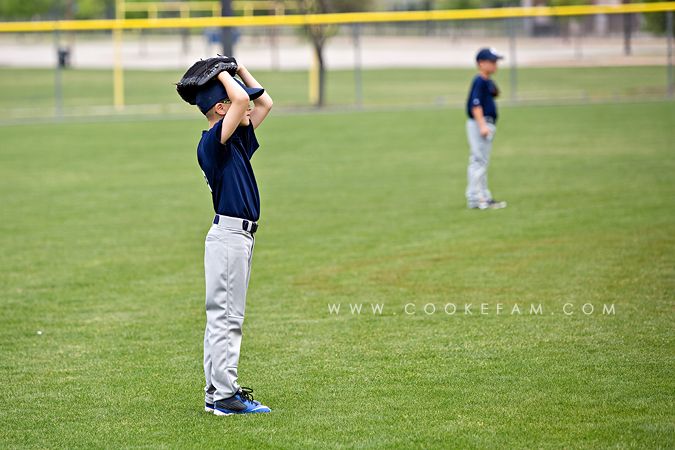 Logan's team, the Cubs, is full of first-timers, just like him. It's fair to say that they're all pretty relaxed about this game of baseball. It's awesome.
All the boys line up on the bench in batting order with their batting helmets on. The lineup might be in alphabetical order because Logan is always close to the beginning. He picked that particular helmet because it was green, of course.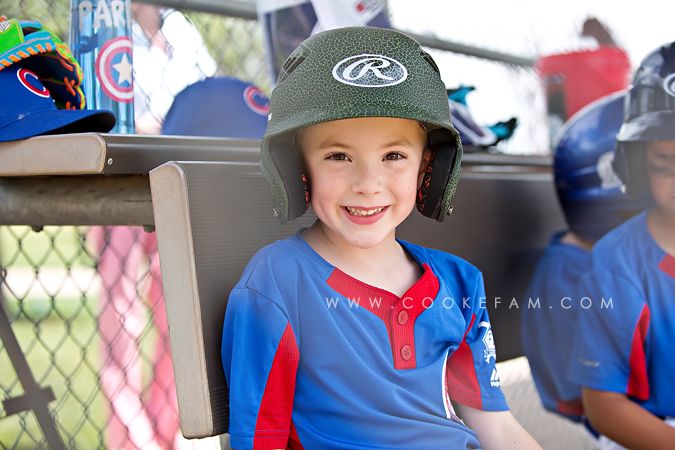 And for Logan, in 5U, they bat from the tee.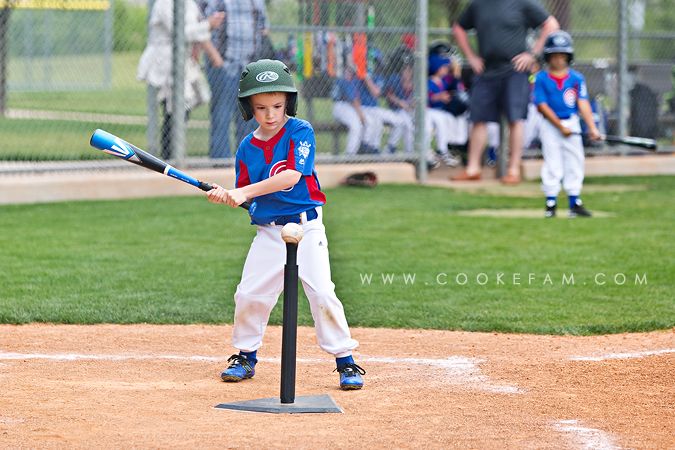 And he runs toward first! The first couple of games, after Logan hit the ball off the tee, he would start running toward third base! This is the first game when he ran, without hesitation, to first base. That's improvement!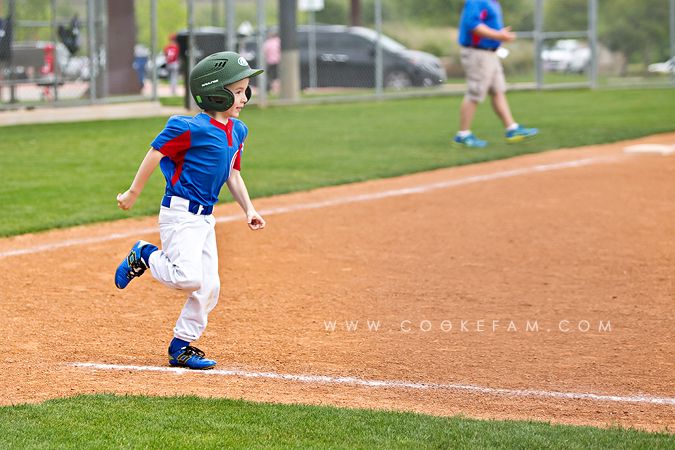 He's got his eyes on the prize here. And his coach must have seen it, because he hurried to move the knocked-over tee out of the way before Logan reached home.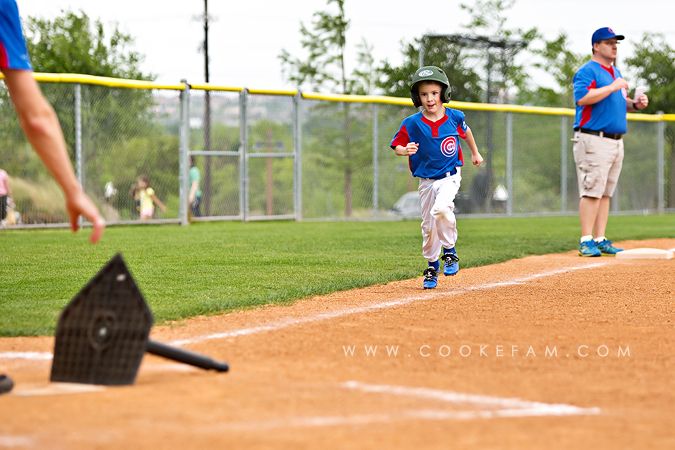 And then he chose to slide into home base. Completely unnecessarily, of course. And he's not the only one. All the boys love sliding into the bases. And all of their mothers cringe at the unnecessary stains on their white pants. (Why white pants, for the love???)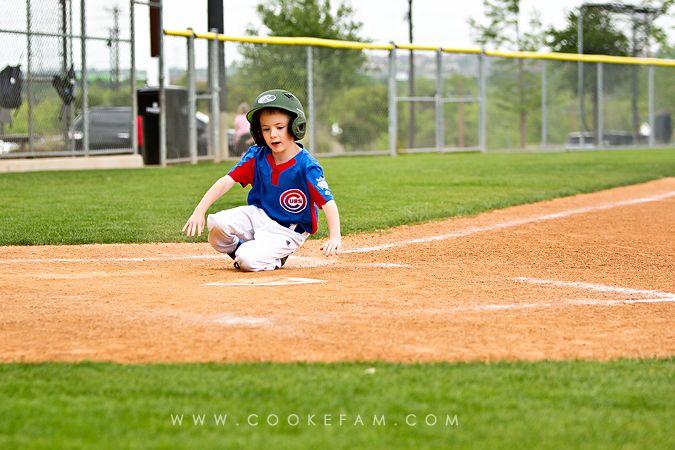 I honestly don't know what he's thinking or doing here, but it looks like he's got his game face on. And Brennan is in the background waiting for some action.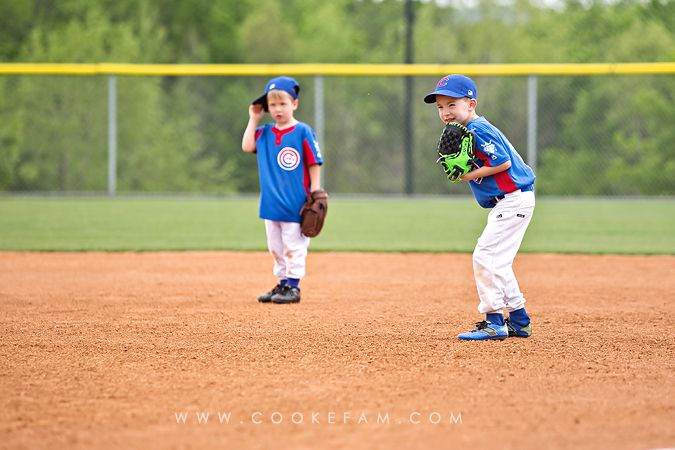 There's the action. The boys all run to the ball even if it's not in their part of the field. They've actually fought over it. I don't remember Ethan's first team doing that, but they probably did!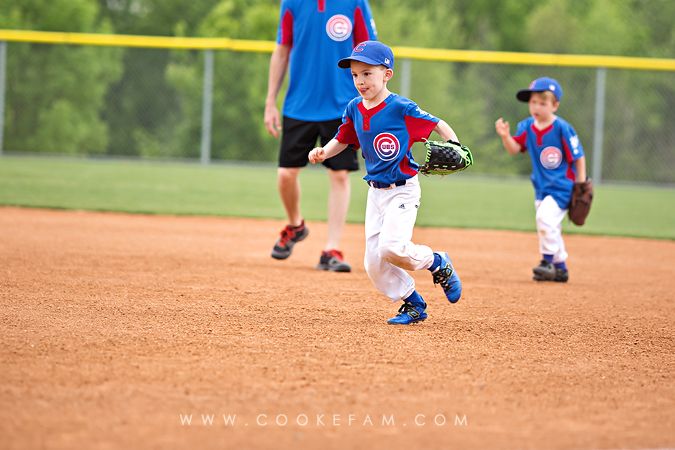 And then there's the draw of the sand. Logan (and all the other boys) cannot leave it alone! This was taken during the middle of the game. He just bent down to play in the sand. He's also scooped it up in his hat and dumped it on his own head. Boys!!!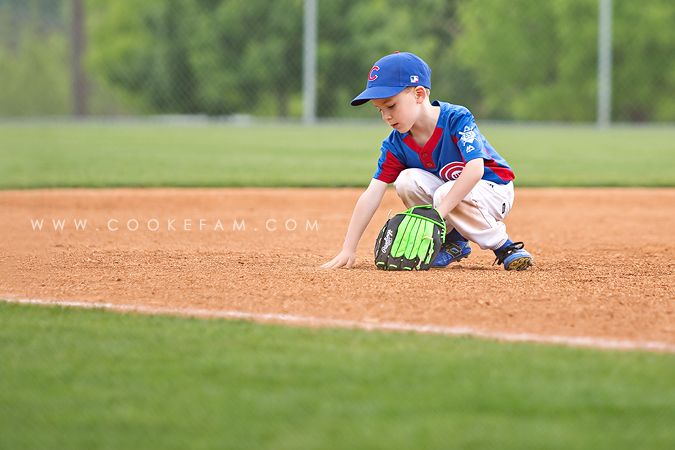 But I'm glad this kid has fun doing just about everything...including baseball.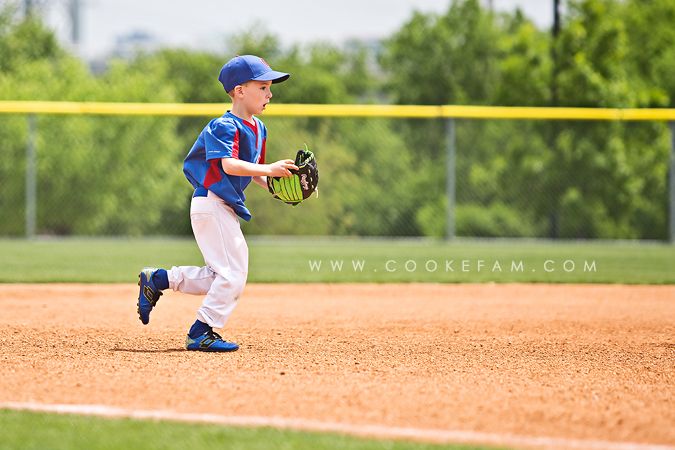 Not quite ready to run home...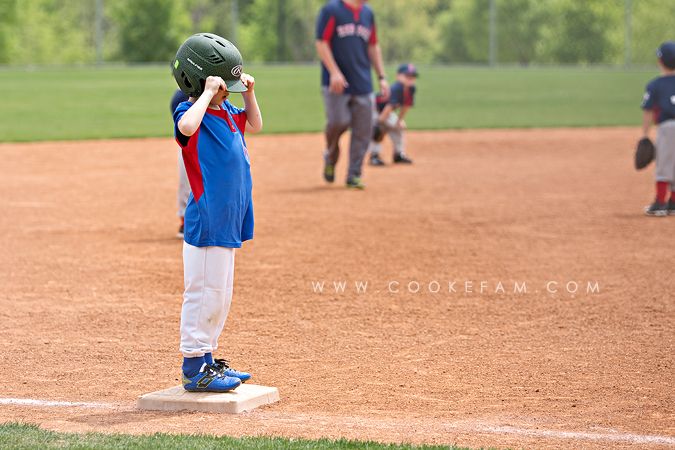 Hooray for touching home base! Score! (Even though they don't keep score at all at this age.)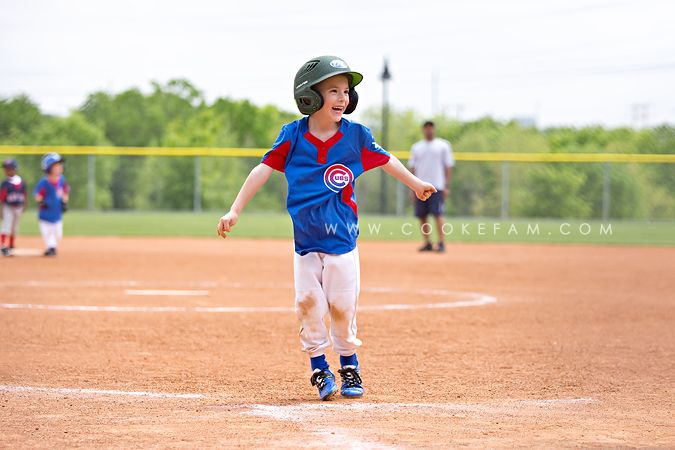 We had snack duty for both games this week. It was kind of hectic with both of them ending at the same time, but also kind of nice to have that out of the way all at once.
I asked the boys to stop for a photo after their games.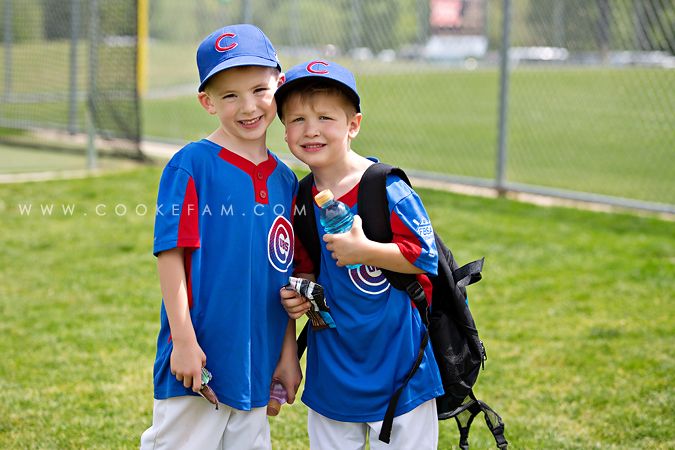 Sports are even more fun when you're playing with friends!