Those not from Texas probably wonder at all the bluebonnet photos from those of us from the Lone Star State in March/April every year. It's just one of our many charming (crazy?) quirks. So, yes. We plop our kids down in fields full of flowers for photos. When I put it that way, it doesn't actually sound crazy at all. Flowers are pretty.
So last night - a week night without any baseball games or practices - we went out to "our" field for photos. For once the weather and sun cooperated. The boys mostly did too.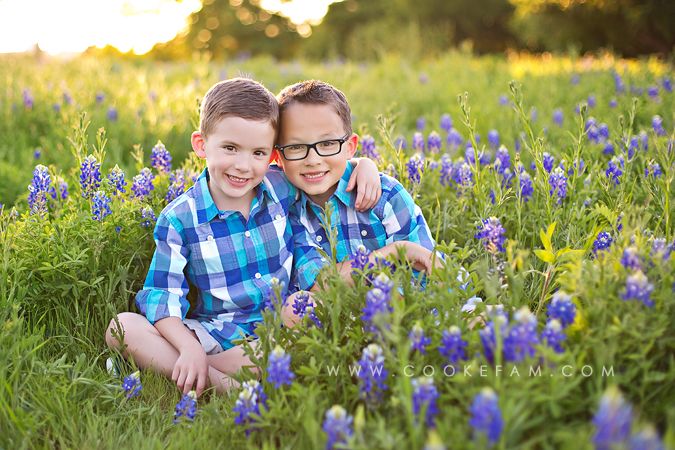 Even though the boys did fairly well, there were a few challenges, of course. For Logan, he could not keep his eyes on the camera. To save his life, he could not do it. And we would not stop picking at the grass. But all it takes is one shot, and we got it...finally.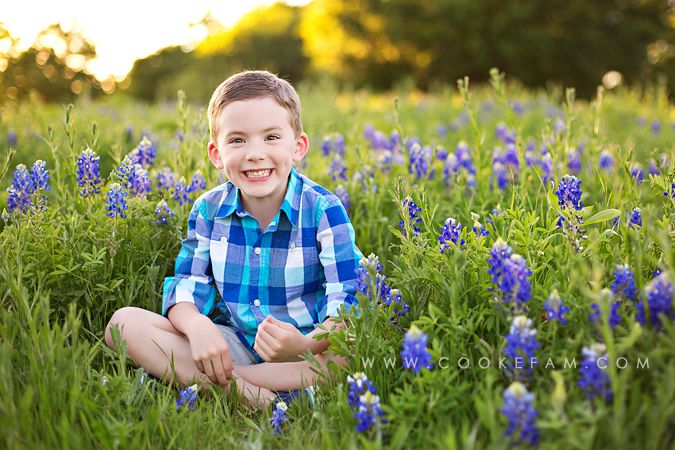 As for Ethan, he had trouble with authentic smiles. He was not really in the mood for photos, although he wasn't totally rebelling. So, the smiles were mostly forced no matter what I did. But again...all it takes is one shot. One real smile. (Side note: he now claims to be allergic to bluebonnets because they made him itchy. I tried to explain that tall grass makes everyone itchy, but he's still adamant.)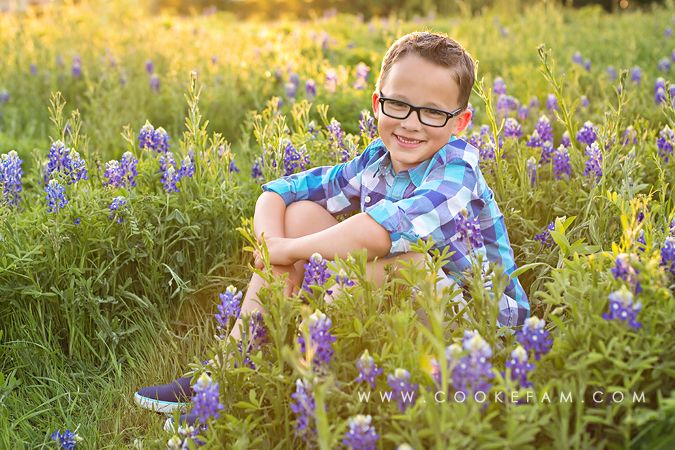 They can be goofballs, and it's mostly endearing.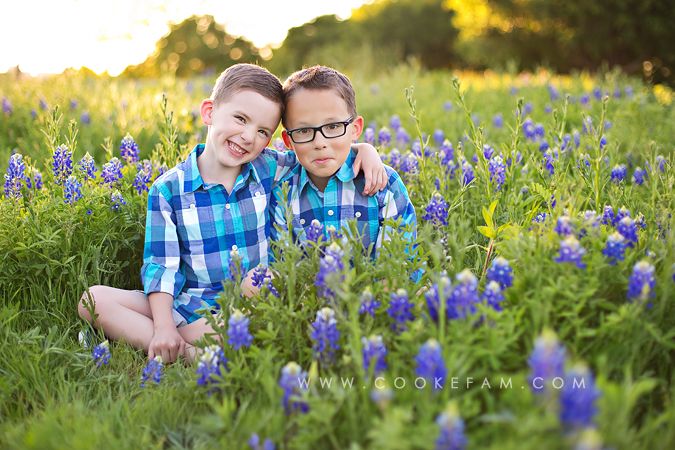 Mimi came with us again...she hates to miss the bluebonnets. Some crazy smiles going on here, though...and this was the best one.
He was a little explorer. He asked me if he could touch the bluebonnets. I had told him not to pick or trample them so that others could still enjoy them after us. But I told him he could gently touch them and he was delighted that they were "all bumpy!"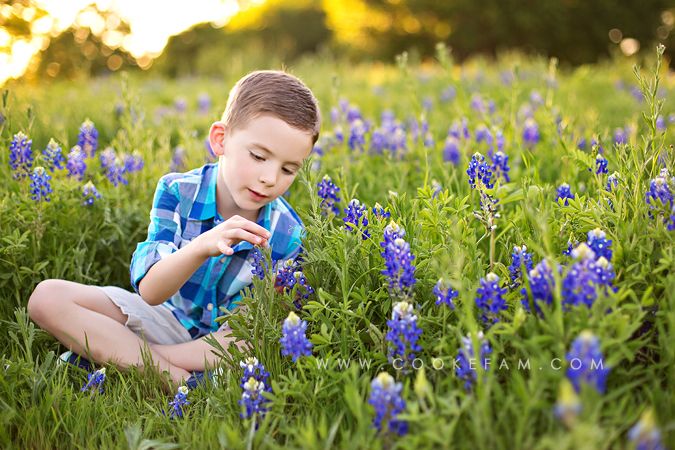 They discovered tons of ladybugs, who apparently love the bluebonnets as much as we do. They wanted to find ALL of the ladybugs and hold them.
One flew away off Ethan's hand and they were both so surprised that it flew! It's fun to watch them discover things and be surprised by them for the first time.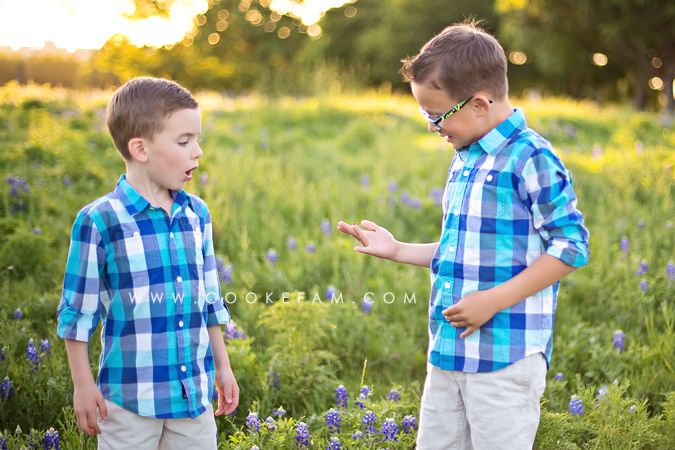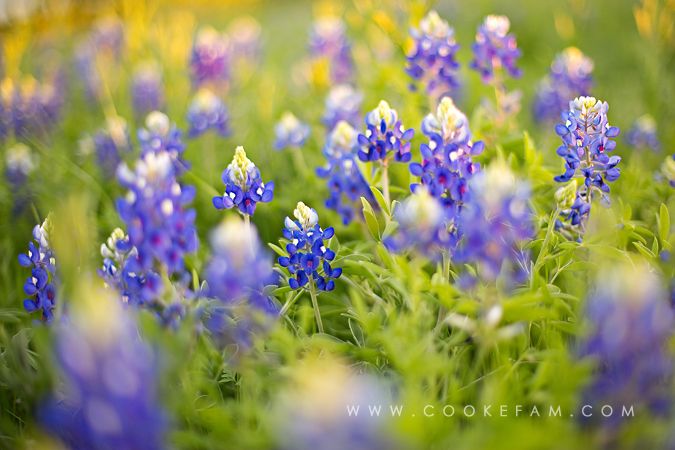 I did not have the "right" lens (a macro) to shoot the flowers or this ladybug, but I gave it my best shot anyway (pun intended). We make such a fuss over these little blue flowers here in Texas, but when you look at them up close, they are pretty fascinating. Until next year, bluebonnets!