I took my big camera to the pool this morning when we went swimming. One of my goals for this summer was to swim as much as possible. We are off to a good start.
I love these cuties. And the fact that they swim on their own. It's the best!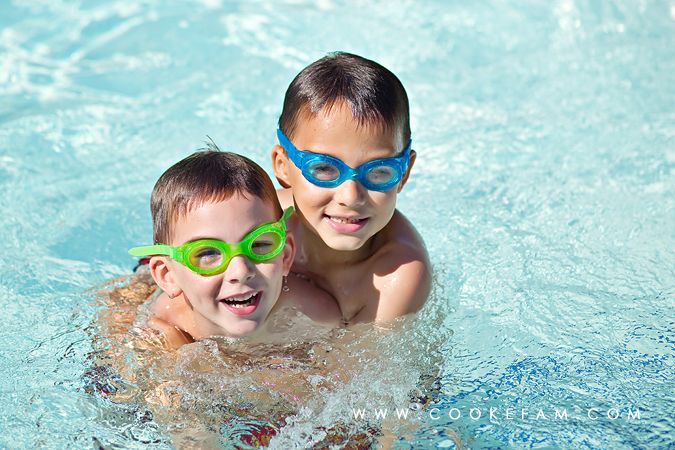 They usually start out with some jumping...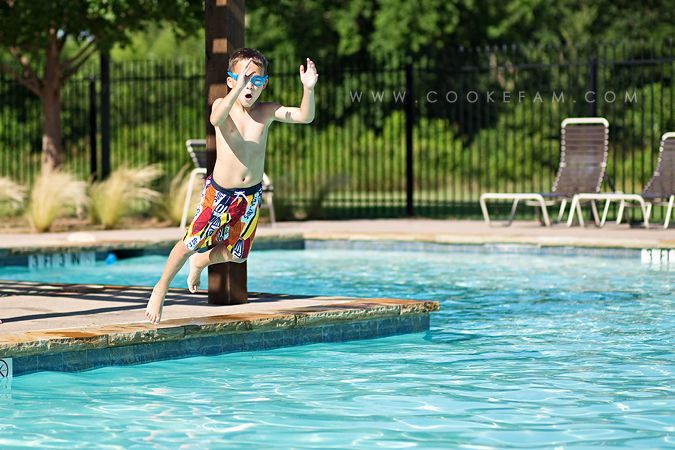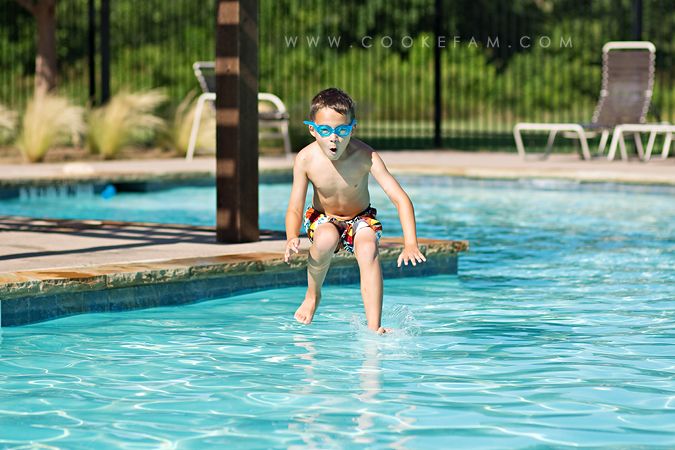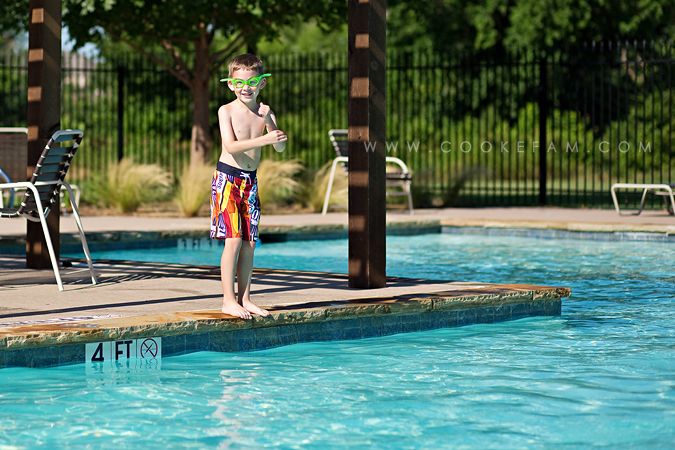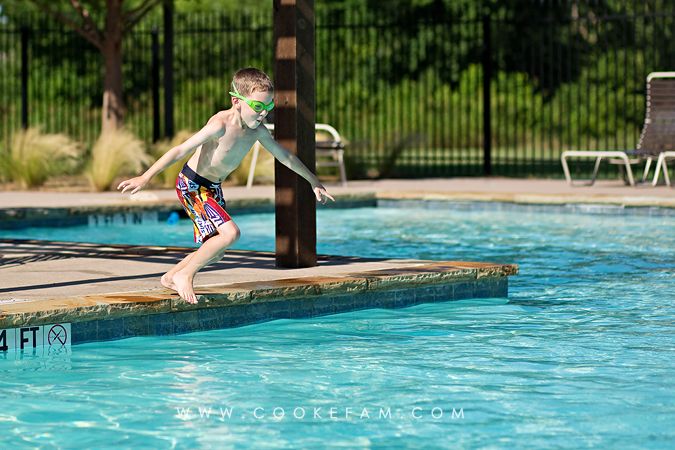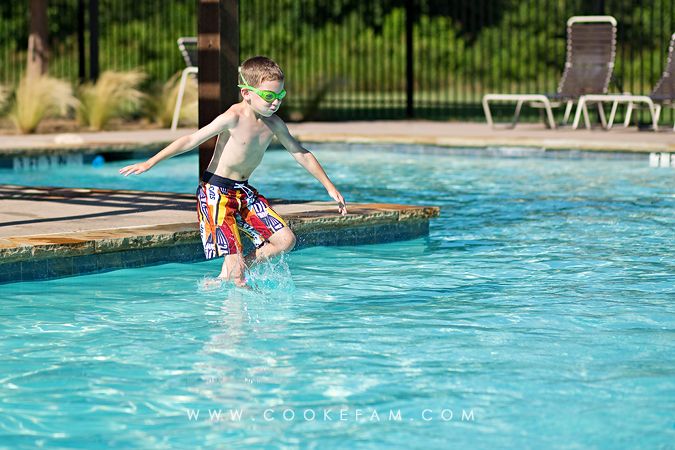 I love that the water is clear enough to take photos through.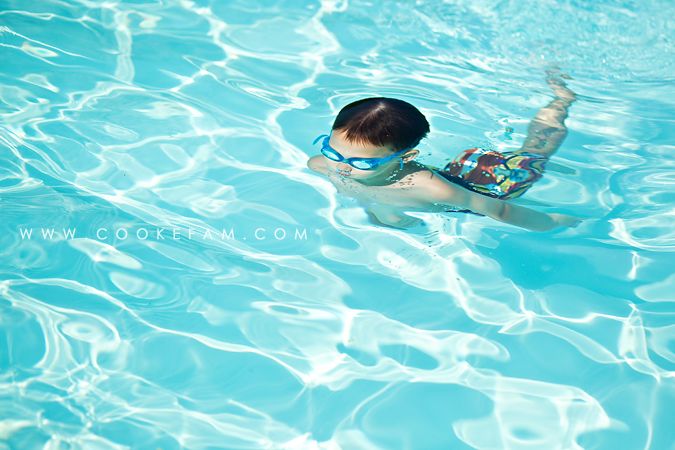 I can't get Logan to use his arms consistently when swimming...but he sure does get around the pool just fine!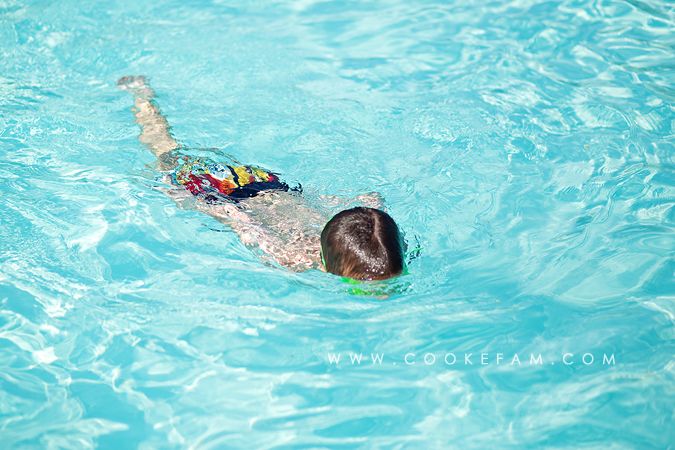 I love this shot of them talking and planning their next move.
Often they look synchronized...
I was watching Ethan swimming off to my right and then Logan called my name to watch him. Then I caught this photo of him getting out of the water. I love it.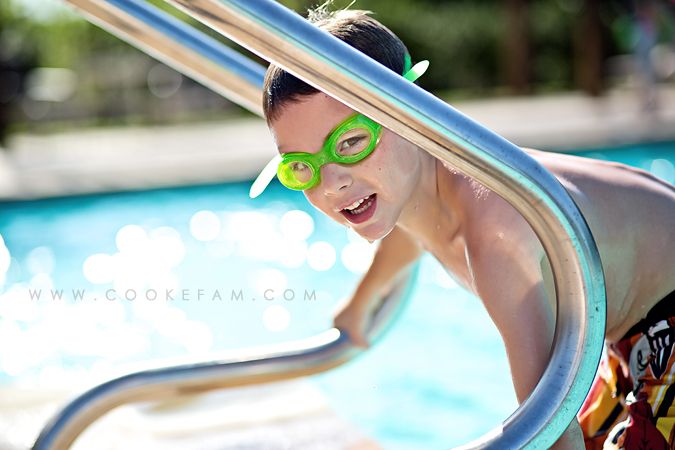 It never fails...ALL of Ethan's "crazy" faces involve sticking out his tongue.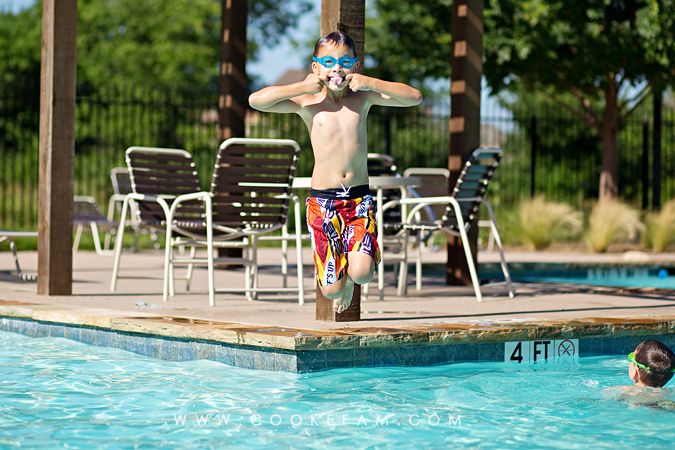 Ethan said, "Watch mom! I'm going to be Superman!"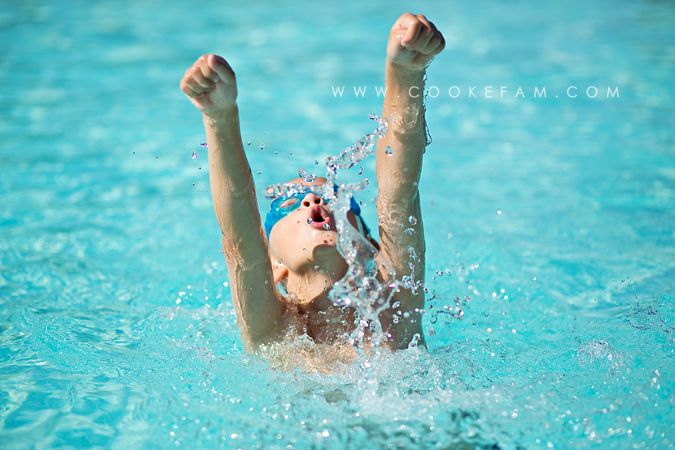 We brought the pool noodles this time. They swam around on them and invented a game called "Disney World." They swam from ride to ride in the pool and even said some of the catch phrases they heard time and time again on the rides when we were there over a month ago ("please keep your hands and arms inside the vehicle at all times"). This totally cracked me up because I remember doing this exact same thing when we returned from our Disney World trips when I was a kid.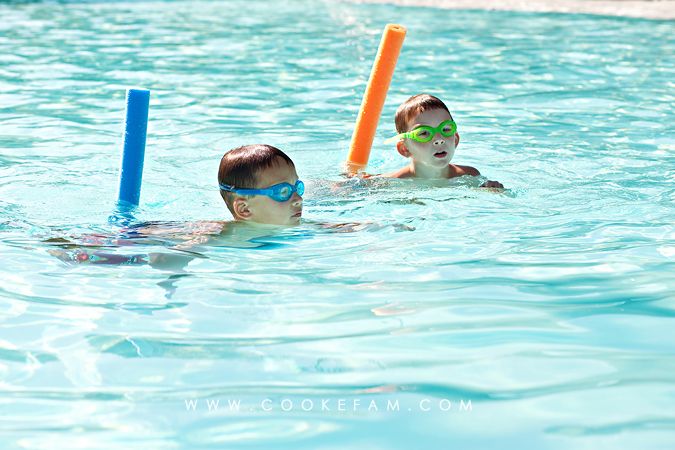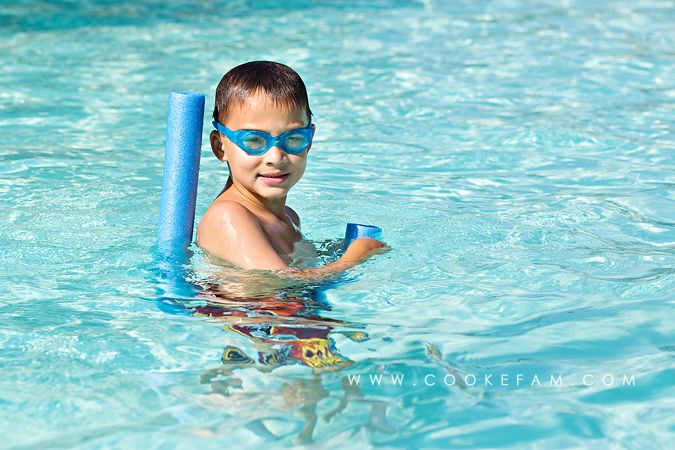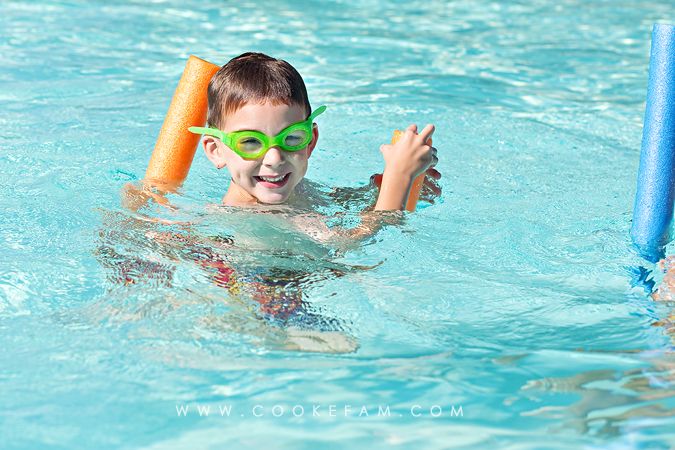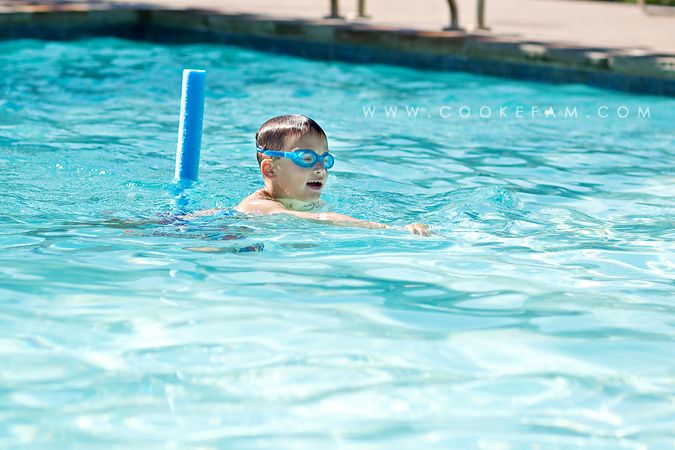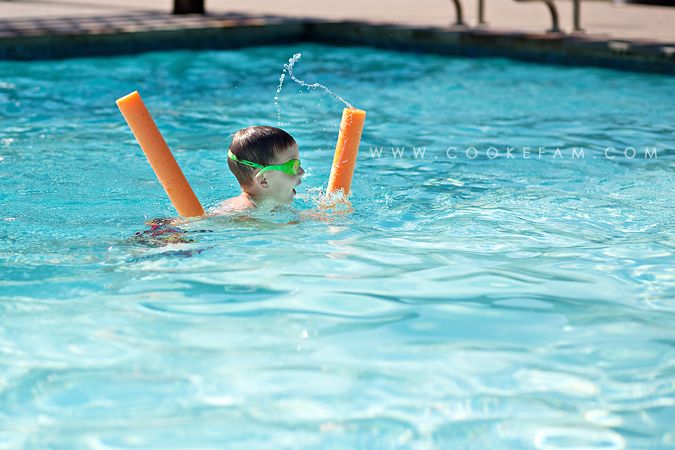 Off to another "ride"...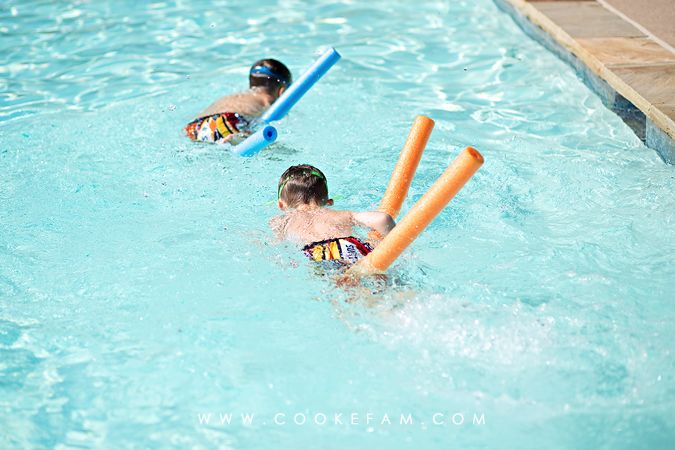 This was part of one of the rides too, but I can't remember which one.
My favorite photo of the day...