This year Trunk or Treat at church fell the night before Halloween. And it was one of the best Trunk or Treats in years. They added a fall festival to it and the kids really loved it. It helped that it was organized really well, so everyone had fun...not frustration.
This year, since the boys were Star Wars characters, we did a "Star Wars" trunk. I put that in quotations because it barely qualifies as a Star Wars theme...or a decorated trunk. But hey, we came, we had a trunk, and we passed out candy. I just did not have the drive to do anything spectacular with our trunk this year, so I made the sign, bought the starry backdrop and gathered up our Star Wars plush and toys. Done. Moving on...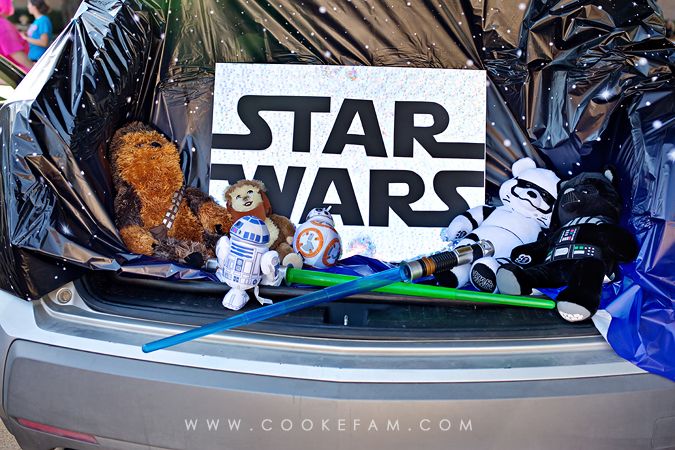 Casey and I usually do not dress up. We've only done it a couple of times, but this year, we already had the makings of Leia (on Hoth) and Han Solo costumes, so we did it. The boys were SO excited, so it was worth it. We were a Star Wars family last night.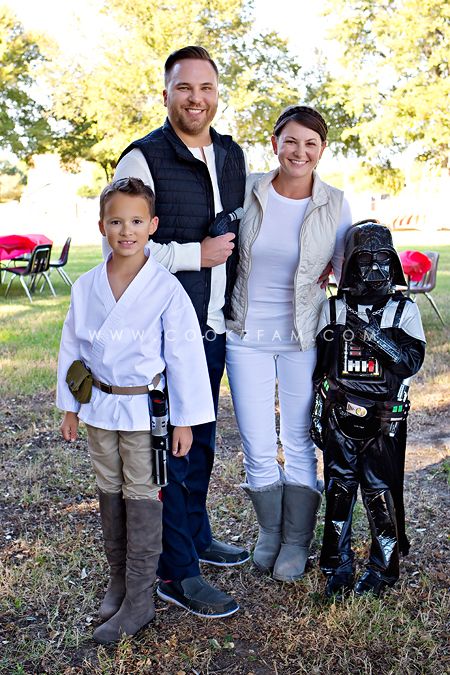 Mimi and Pop were there and saved us a parking spot right next to them...in the shade. That was a huge plus because it was actually really HOT that night. Oh, Texas.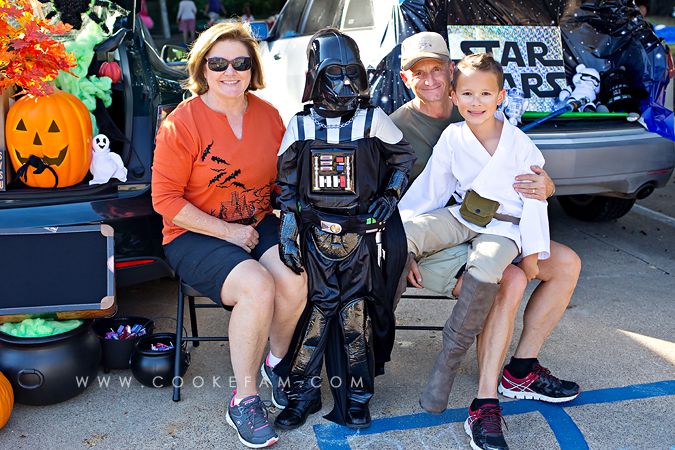 When two or more of your friends dress up at the same time, you take a photo. Actually, I don't need an excuse to take a photo with these ladies...they are my people. We missed getting Christina in the photo, but she was there later!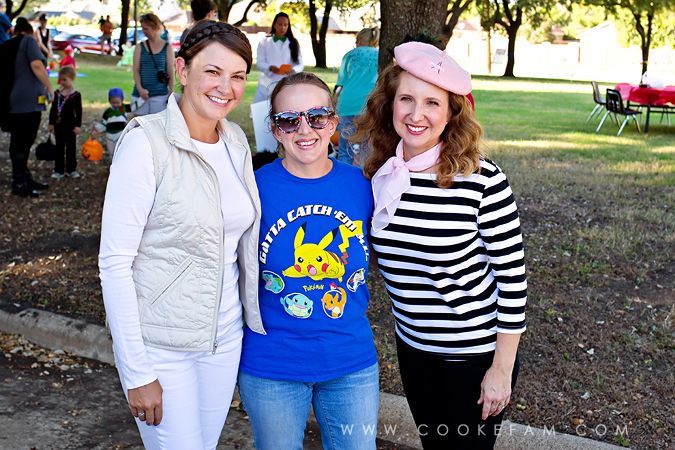 Ethan was so proud to get candy from Mimi to start his trick or treating. Logan actually had a bit of a melt down at this point and said he did not want to go. So, I went around with Ethan and left him behind. Casey said he followed behind us a few minutes later...on his own. So I have literally no photos of him getting candy. That kid.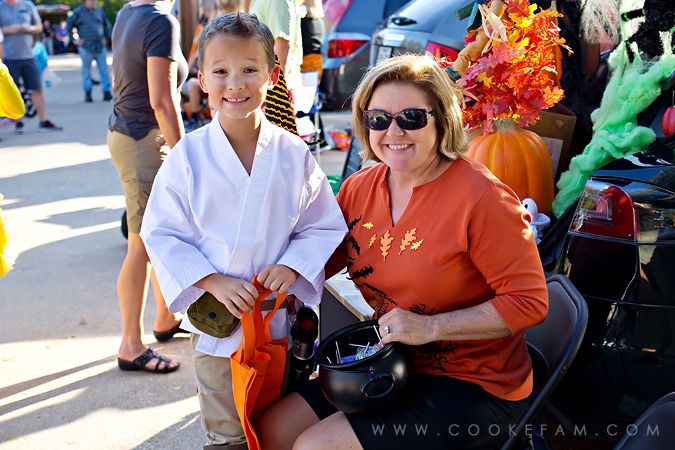 Casey stayed behind at our trunk to hand out candy. He is fantastic at this job...he loves the kids and they love him.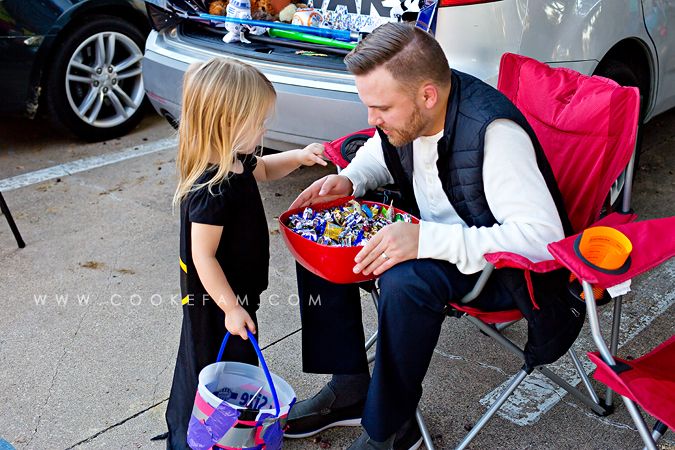 After making their rounds at the trunks, the boys dug into their treasures. I am wondering who thought it was a fun idea to hand out whistles. I know the event was outside (thank goodness), but they brought those things home. (Except after they went to bed last night, I confiscated them.)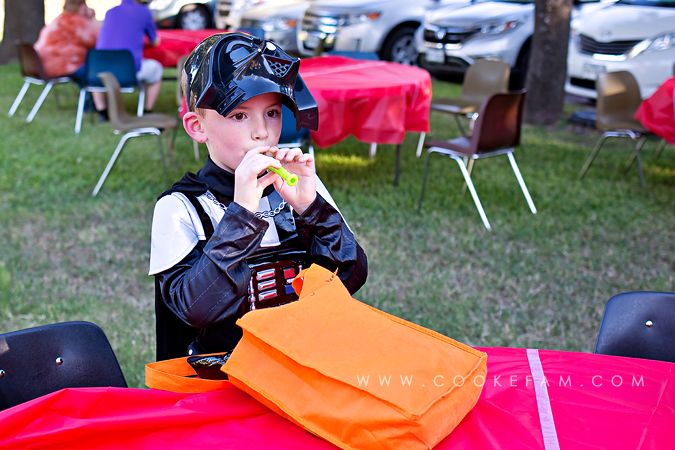 We rounded up the boys' friends so the moms could get a photo...they've been attending Trunk or Treat together since they were babies!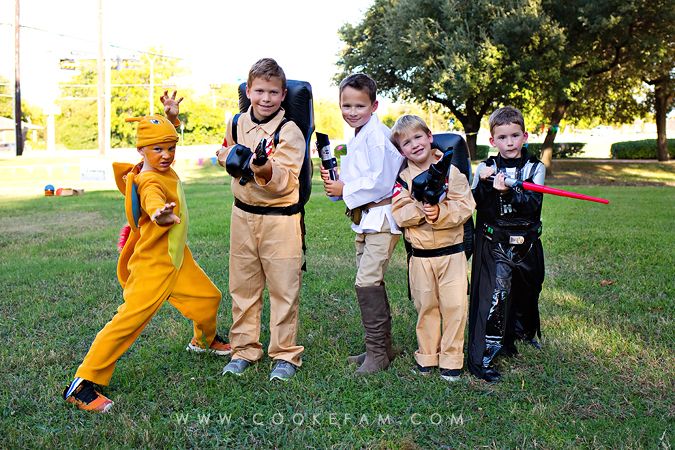 Ethan decided he wanted to hand out candy for a short time. When the festival part of the event opened up, he took off to do that.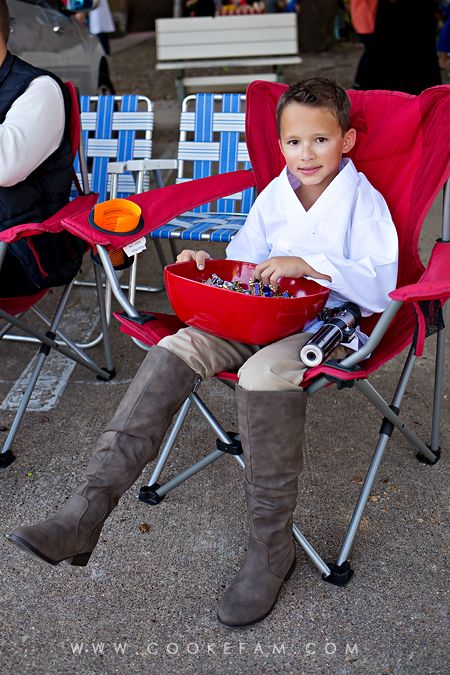 I thought the planners did a great job of organizing the festival part. They had a card for each kid that had a checklist of treats and activities for them to do. This ensured that they didn't do anything twice and that they knew what they had left to do. It was brilliant and our boys loved it.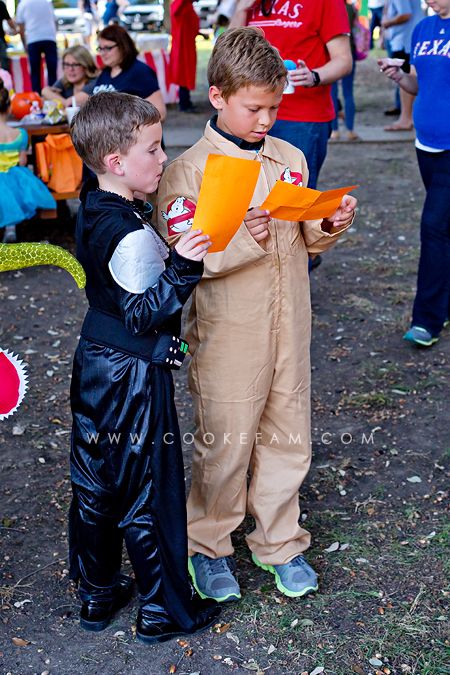 They had several carnival-type games and each kid got a tiny prize when they were done, which thrilled them. (I was less thrilled about all the little trinkets coming into our home, but there are ways of dealing with that too...) There was also a bouncy house and cotton candy machine.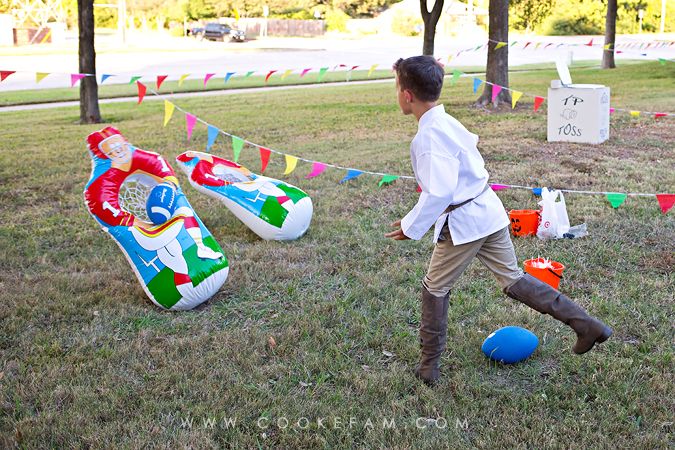 And a snow cone station. Our boys are still wary of snow cones because they are too cold. Seriously. But, they each got one and kind of waited for it to melt a little. (Insert eye roll.)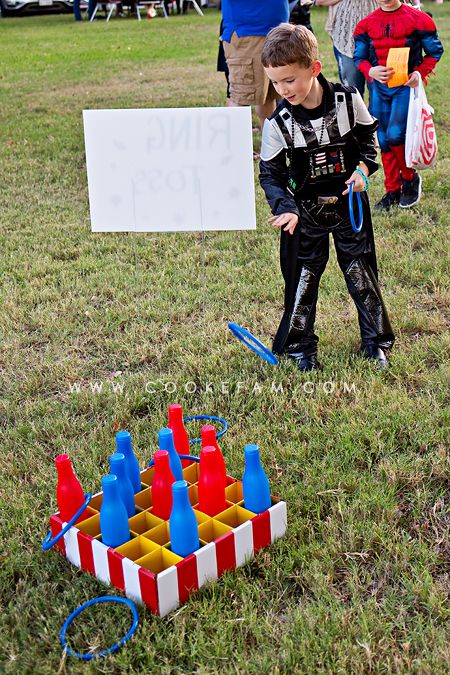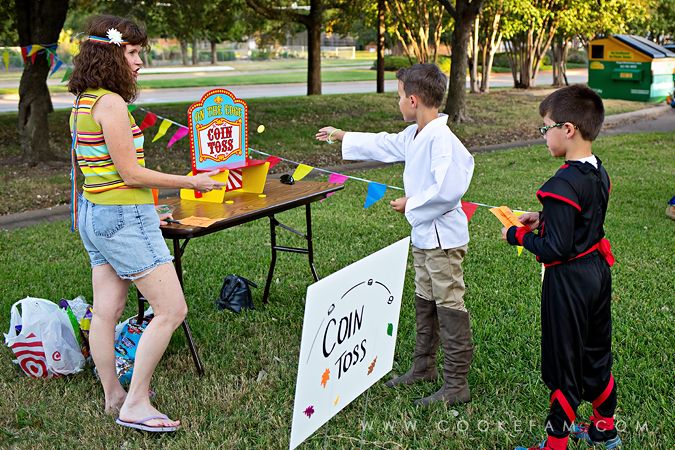 How do you think that pristine white karate shirt held up against that purple snow cone? Yeah, not very well. And with Halloween one day away...we just wrapped it around him the other way tonight for trick or treating in the neighborhood. Sigh.
As the evening came on and the sun set, the weather became really pleasant...and that's about when the event ended! But it was a really fun night...everyone had a blast.