December 1st means the beginning of our "Countdown to Christmas" when the boys get to do a Christmas activity every day until Christmas Day. This is one of their/our favorite traditions and we've done it for years now. Now that I've perfected scheduling the activities (they are mostly really low-key and easy), I always schedule the gingerbread house-making for December 1st so we can enjoy their creations for the whole Christmas season.
It's a good thing the boys love doing this as much as I do. Because I really love it. It might be my favorite activity of the whole month.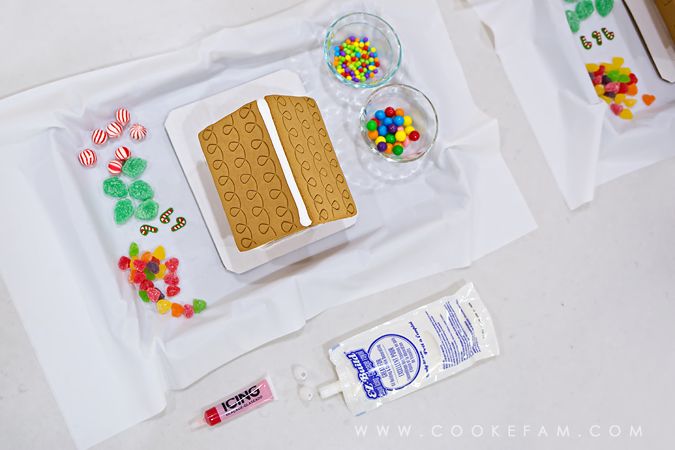 Yes, I make them wear their Christmas PJs when we do this. Actually, I don't have to make them. They love PJs and are excited about their Christmas ones.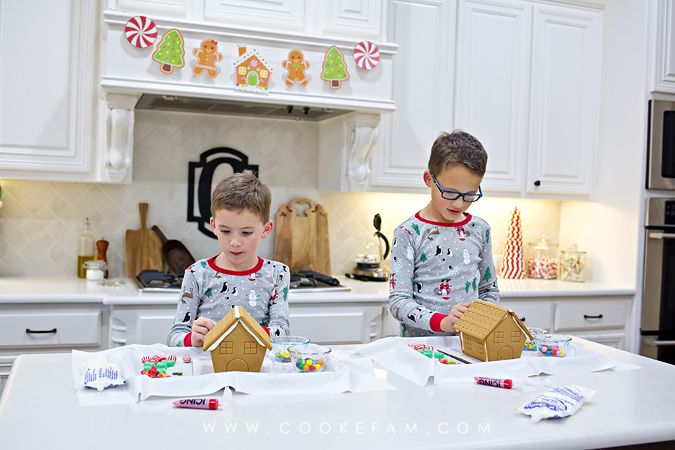 Before we started anything, I told them not to use the big pieces on the roof because they are sometimes too heavy and will slide off. Logan James decided to ignore that advice. But his roof sure is colorful.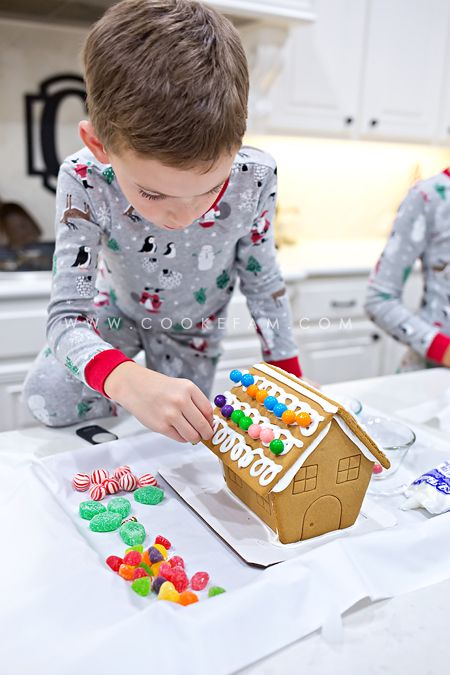 Ethan too, it seems...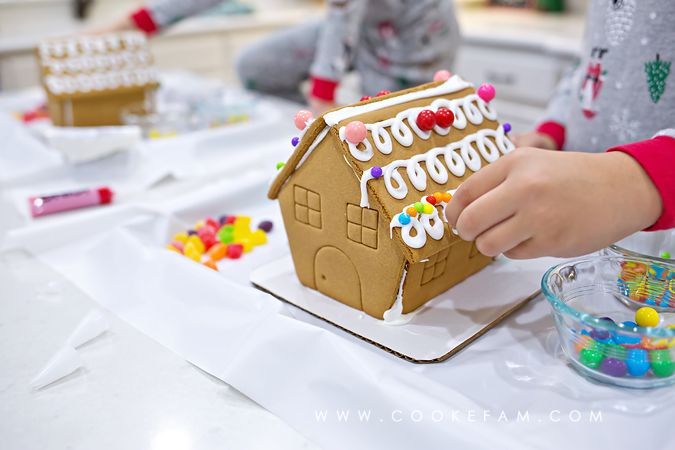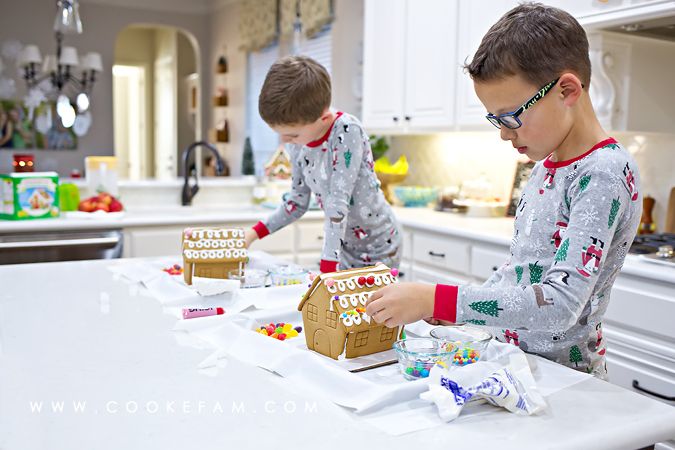 I love how they concentrated on what they were doing...they were very serious about each candy placement! They had a master plan...especially Ethan.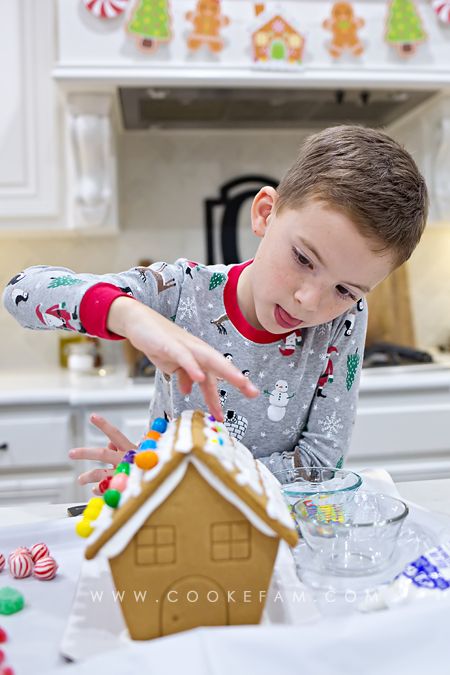 We had a ton of fun too...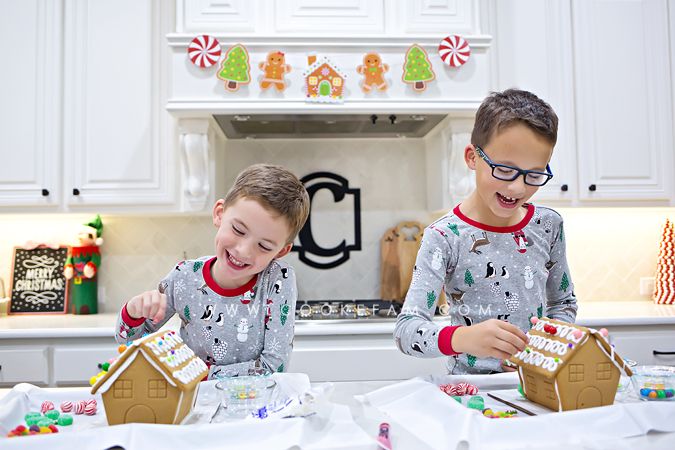 Usually Mimi (and sometimes even Pop) are available to come watch the boys make their gingerbread houses, but this year they could not. So, I set up my tripod and used my remote to make sure I was in a few shots.
See the red on Logan's mouth? This year that kid could not keep himself from sampling the icing. Ethan did it too, but every time I turned around Logan had a finger in his mouth and a grin on his face!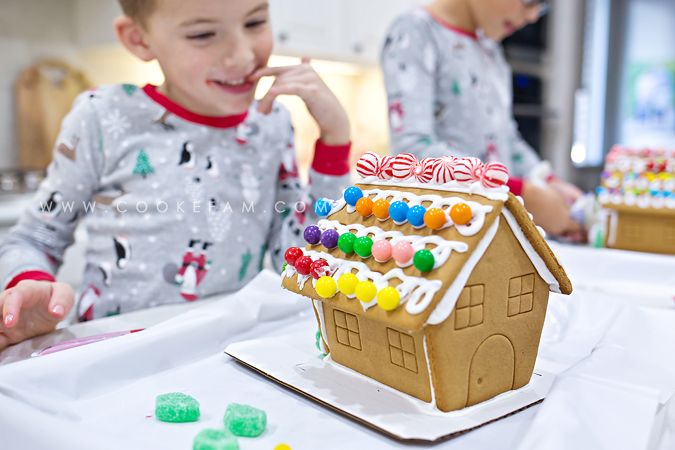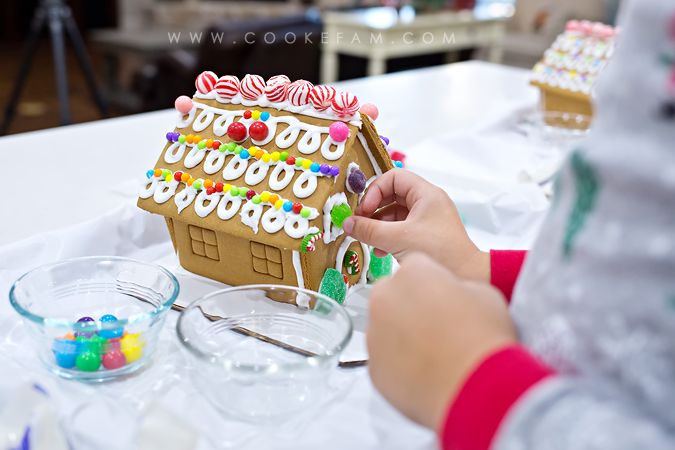 I helped with a lot (if not all) of the icing. It's still hard for them to squeeze it out of those bags.