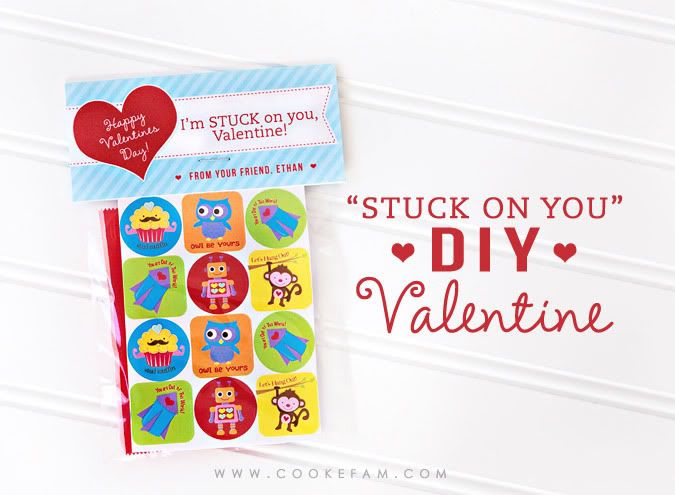 A couple of weeks ago, the boys and I were perusing the $1 section at Target just as they were putting out their Valentines stuff. I spotted some Valentines stickers and thought they would be perfect to pair with a small candy treat for Ethan's preschool classmates. So, I made a treat topper to fit over some 4 x 6 inch cello treat sacks (also from Target, which I already had). Ethan just stuffed the bags with a couple of sheets of stickers and a treat and then I stapled it shut with the topper.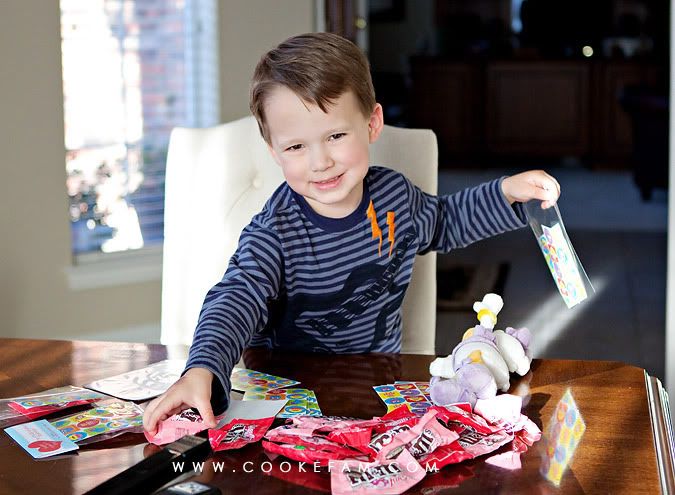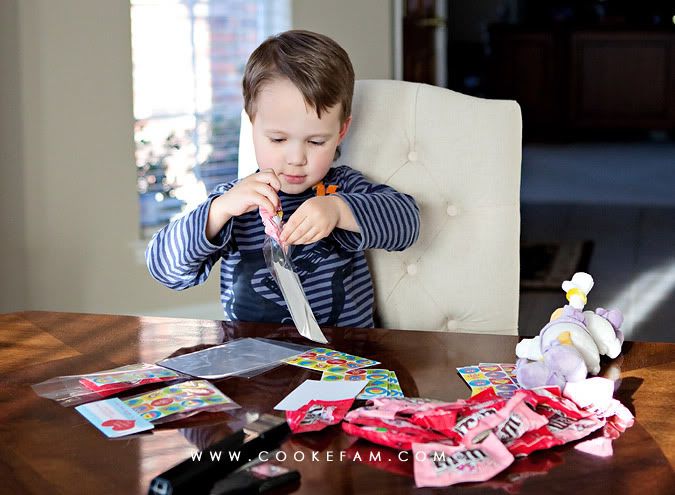 I've spotted several other clever Valentines ideas in the $1 section at Target if you want to give something other than candy, but not spend a bundle. (Or pair it with candy like we did.) We saw pencils, shaped erasers, bouncy balls and more.
You can download our treat topper (by clicking the image below), add your child's name at the bottom, and use for your own Valentines if you'd like.