After getting home from celebrating at Mimi and Pop's house, we took showers quickly and changed into our Christmas pajamas.
The boys each picked out one of the
sugar cookies
they made for Santa. He's a lucky guy...he gets two cookies.
We poured a glass of milk too (of course) and the boys left it on our special cookies and milk mat for Santa by the fire place. Then, we had to keep Duke away since all of that was well within his reach.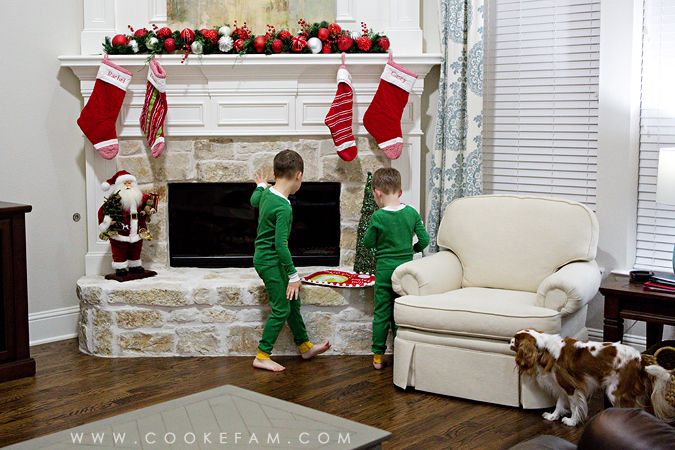 And as per our tradition, the boys took down their stockings and picked a place to put them in the living room where Santa would leave all their goodies...inside and outside of their stockings.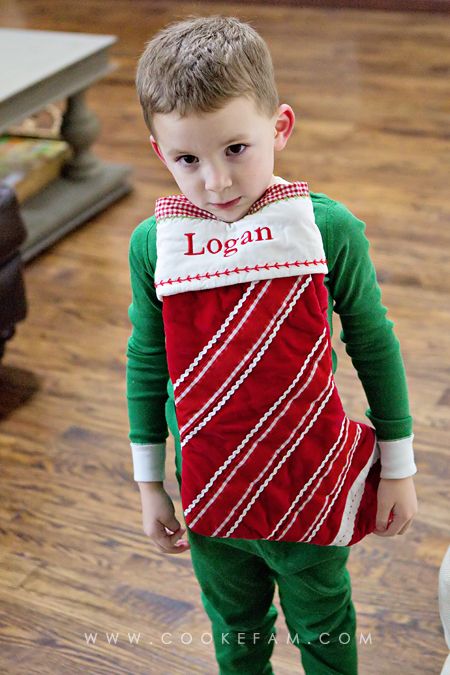 After the stockings were placed, we read The Night Before Christmas and went off to bed. The next morning, we saw that Santa had been here!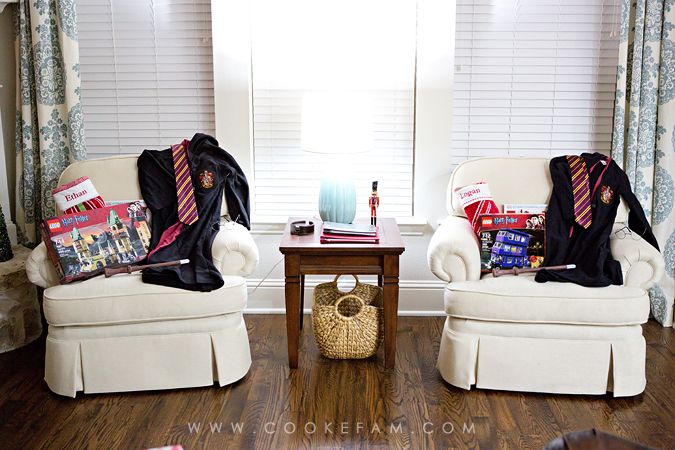 The boys came down the stairs holding hands, which was just too cute. Logan had still been asleep, but we didn't make Ethan wait...we let him wake his brother up this one time!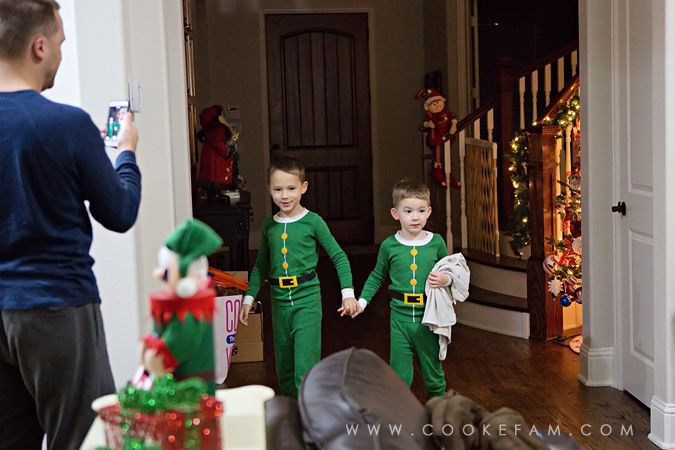 They were SO excited to see all of their Harry Potter stuff! They each had a big Lego set and of course, robes, ties, and wands.
This is Ethan's face upon discovering that his wand makes noise and lights up when you move it. I don't think he was expecting that!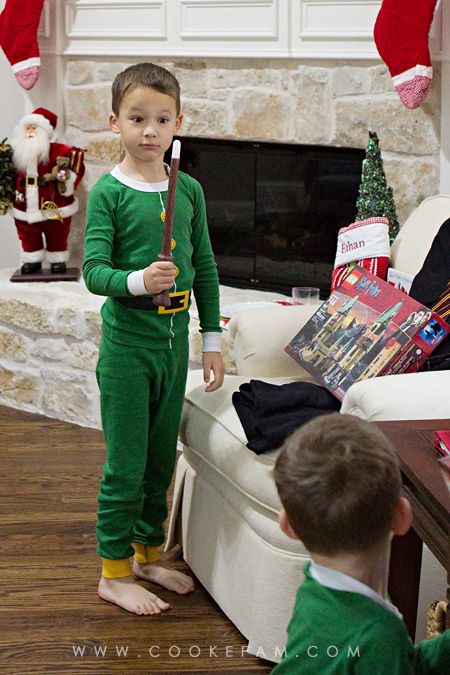 How did Santa know we wanted those Olaf water bottles we saw in Target? That Santa...he's good.
He knew they had their eyes on the Minion stuffed characters too.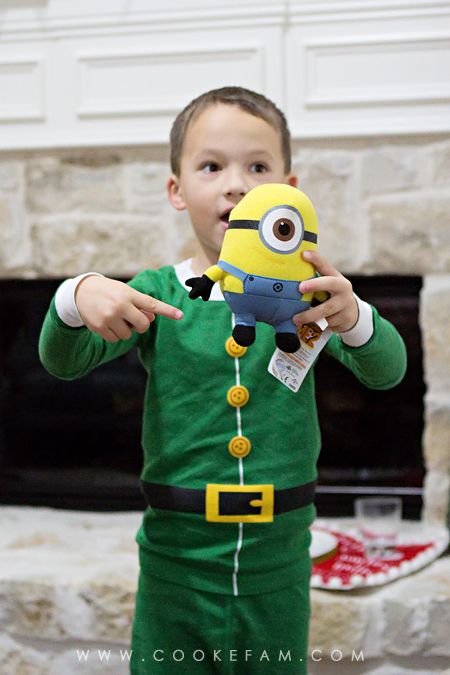 Harry and Ron got all dressed up after looking through the stuff Santa had brought them.
Daddy had taken another slo-mo video of them brandishing their wands...and it was great fun to watch.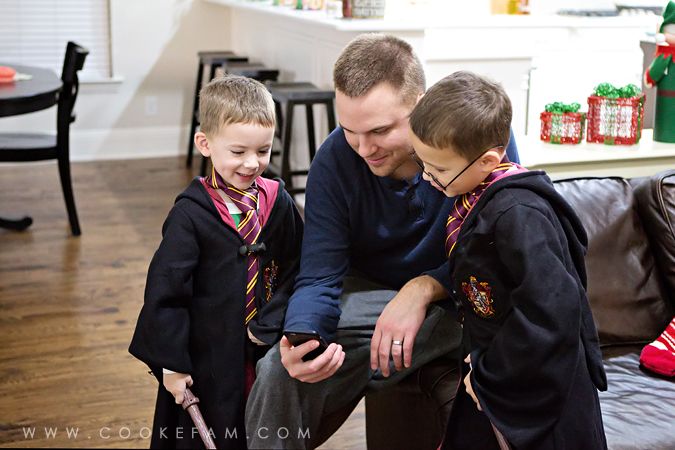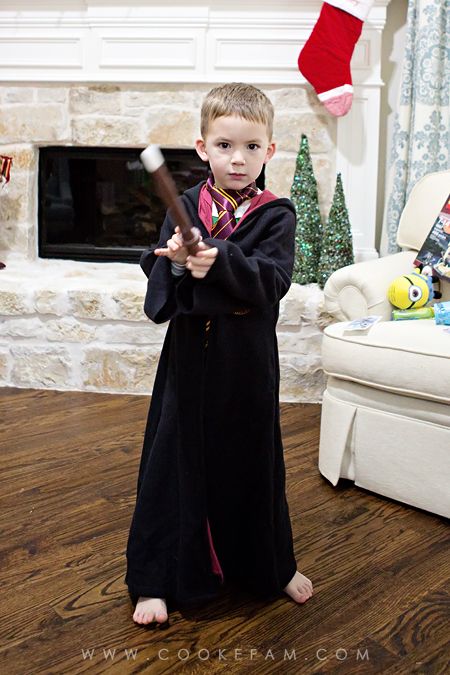 Then, it was time to pass out all of our gifts to each other. Harry and Ron read the labels and got them to the right person.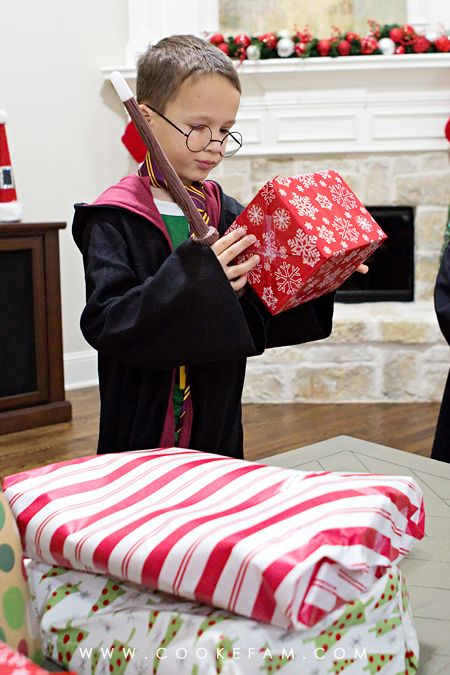 Logan and Ethan got each other gifts too. It was so cute to see them open their gifts from their brother and then give them a hug and a "thank you." Sweet.
Daddy appreciated his gift too....his favorite lounge shirts and socks.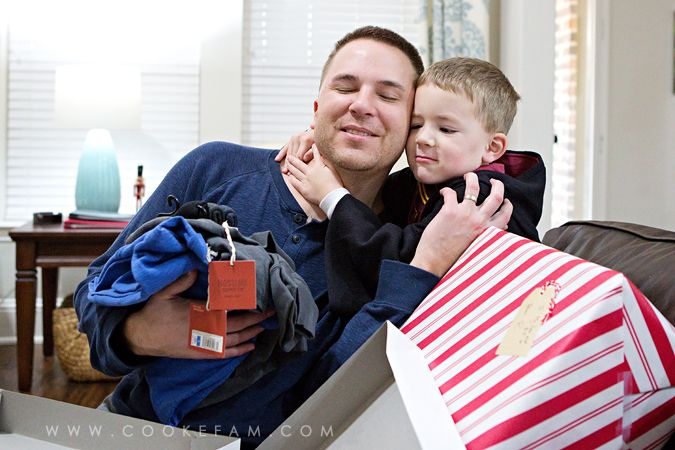 This was how my package from the boys was labeled...literally labeled by my own label maker.
Pink polka dot rain boots!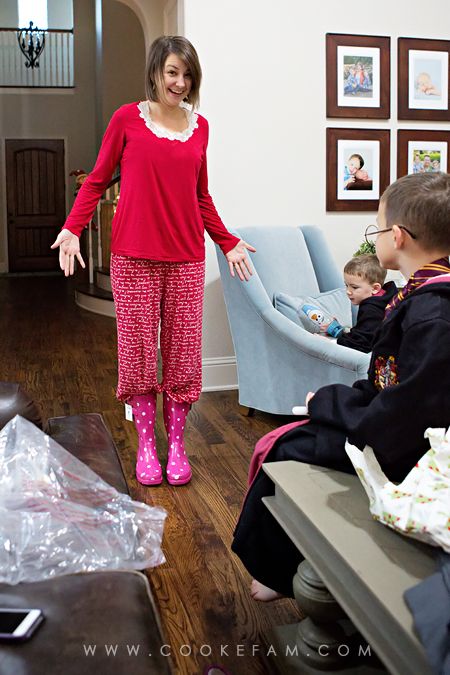 The boys got Duke a couple of gifts too, which he went right to work enjoying.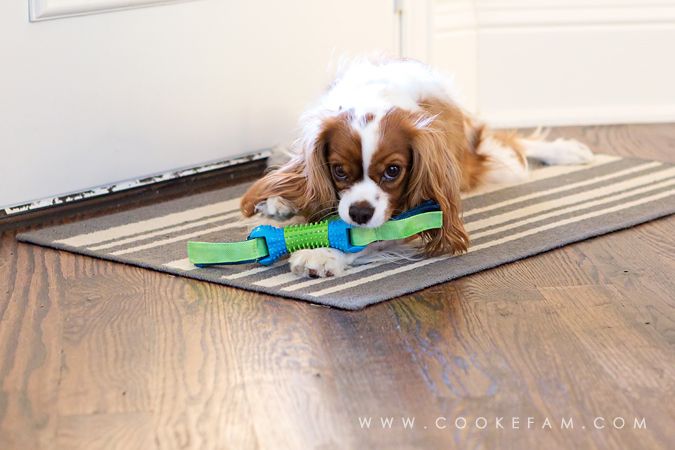 After all of our presents were opened, we ate our traditional Christmas breakfast together...cinnamon streusel muffins, hash brown egg bake, and sausage balls. Then, we all got ready to head to Nonnie and Papaw's house for Christmas Day festivities!