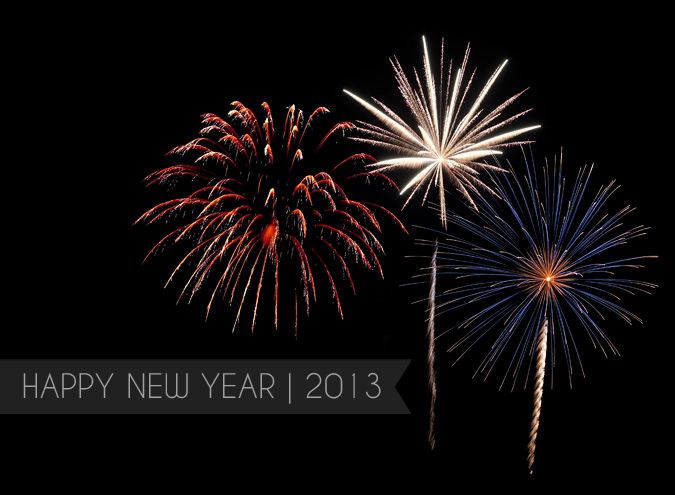 Here we are at a new year again...I can't believe we're at the beginning of 2013 already. 2012 was a wonderful year for our family with lots of fun things and experiences.
I did fairly well with
most
of my
goals
that I set for myself in January 2012. Here's a review:
1. Go to bed earlier. Sometimes that happened and sometimes it didn't. I'm giving myself grace in this area and just trying to be reasonable about striking a balance between getting things done and getting rest.
2.
Read at least 2 books a month.
According to my
2012 book list
, I fell short of doing this for 3 out of the 12 months. Honestly, with the insane fall that I had...I am completely satisfied with that.
3. Make and Print Albums. This one actually happened! I have not shared about my family albums yet (on the blog), but I got all the way from the year 2000 through 2010. I cannot believe I cranked those things out...finally. And I am really happy with them too. This is probably one of the accomplishments I am most proud of this year. I hope to do a post about them soon. And I hope to continue the trend this year and get all the way caught up.
4. Work out 3 times a week. I am proud to say that this happened all the way from January to October. And then I fell off the workout wagon and straight into full photographer-mode for the fall. I know I could have still made time for working out, but I didn't. Still, I am glad I worked out for the majority of the year. Some exercise is better than none.
So that was 2012 and when I review my thoughts at the end of that post this time last year (I will celebrate small victories along the way and I will not beat myself up if I don't end up doing things exactly as I would like. Also, (and maybe this should be a goal itself) I will do my best not to compare myself with others when it comes to these goals (or anything else, really)...I really did that. And I think because of it, for the first time ever, I kept my goals in mind for the whole year instead of forgetting them because they were unattainable by February. Therefore, I will adopt this attitude this year as well...happy 2013!